Troffelvloer: wat zijn de voordelen en nadelen?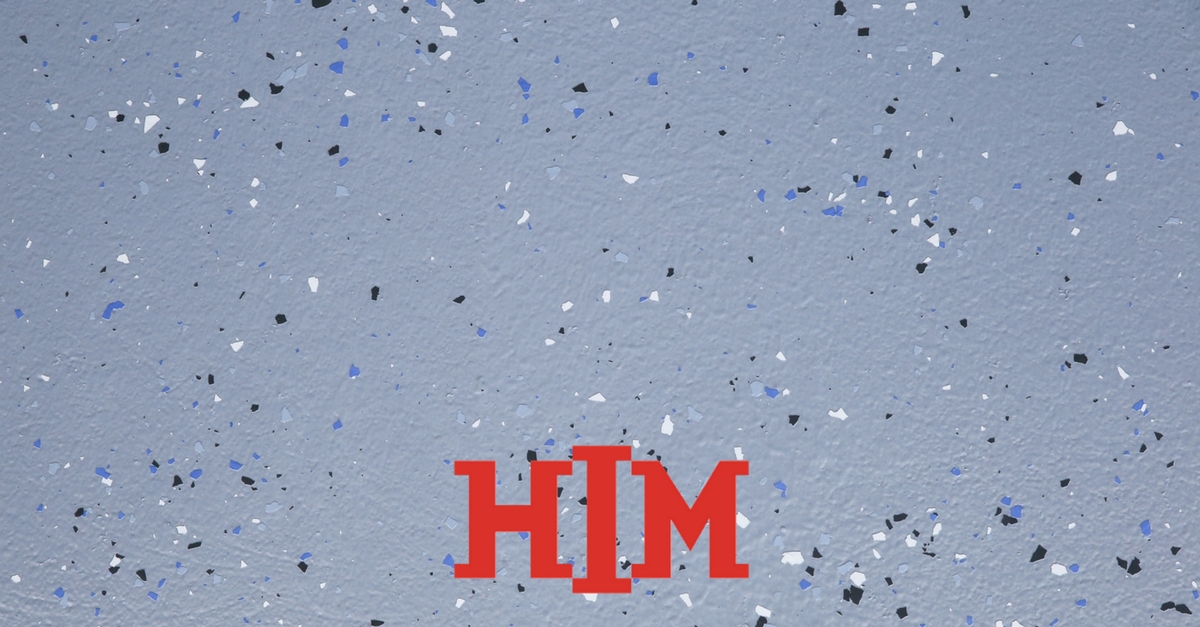 Kiezen voor een troffelvloer heeft zo zijn voordelen en nadelen. In principe is een troffelvloer geschikt voor elke ruimte, maar niet iedereen is gecharmeerd de uitstraling van dit type vloer. In dit artikel zetten we de belangrijkste voor- en nadelen op een rij.
Wat is een troffelvloer?
Zoals zijn naam al doet vermoeden, is een troffelvloer een vloer die wordt aangebracht door middel van een troffel. Troffelvloeren worden vooral in de agrarische en voedselverwerkende industrie toegepast vanwege de mogelijkheid om de vloer onder afschot te leggen. Maar troffelvloeren beschikken evengoed over eigenschappen die in werkplaatsen, keukens, toiletruimtes en galerijen van pas komen. Hieronder leest u welke dat zijn.
Voordelen troffelvloer
Bestand tegen zware belasting. Troffelvloeren worden veel toegepast in de industrie vanwege de sterkte van de vloer;
De vloeren zijn bestand tegen een grote verscheidenheid aan chemicaliën;
Harde, zeer slijtvaste vloer. Deze vloeren zijn veel minder krasgevoelig dan een polyurethaan gietvloer;
Troffelvloer werkt met vloerverwarming. Zeer belangrijk, zeker in woonkamers of kantoren waar toch vaak voor vloerverwarming wordt gekozen vanwege de duurzaamheid;
Slipvast. Troffelvloeren worden veel toegepast in natte ruimtes zoals badkamers of toiletten;
Perfecte toepassing in natte ruimtes. Met dit type vloer kan een afschot worden aangebracht. Wat de vloer perfect maakt voor toilet- of doucheruimtes;
Zeer geschikt voor zware industrie. Onze vloeren zijn bijvoorbeeld bij Tata Steel gelegd.
Nadelen troffelvloer
Lange verwerkingstijd. Het plaatsen van de vloer neemt in totaal ongeveer vijf dagen in beslag (inclusief droogtijd). Dit is relatief lang ten opzichte van andere type gietvloeren;
Ervaren verwerker wordt aangeraden. Het is een vak apart om een troffelvloer te leggen. We raden aan dit aan de vakman over te laten;
Industriële uitstraling. In de vloer zijn grind- of kwartskorrels verwerkt wat de vloer een meer industriële uitstraling geeft. Dit kan natuurlijk ook een voordeel zijn.
Meer weten over troffelvloeren?
Wilt u meer weten over onze troffelvloeren? Neem dan vooral contact op voor de mogelijkheden! Bel ons op 0251-276300 of mail naar verkoop@him.nl.
---
Publicatiedatum: 2018-03-09
Categorie: Nieuws
[gravityform id="13" title="false" description="false"]
<div class='gf_browser_unknown gform_wrapper gform_legacy_markup_wrapper gform-theme--no-framework vinduwvloer_wrapper' data-form-theme='legacy' data-form-index='0' id='gform_wrapper_13' style='display:none'><form method='post' enctype='multipart/form-data' id='gform_13' class='vinduwvloer' action='/troffelvloer-voordelen-en-nadelen/' data-formid='13' > <div class='gform-body gform_body'><ul id='gform_fields_13' class='gform_fields top_label form_sublabel_below description_below'><li id="field_13_1" class="gfield gfield--type-name optin gfield_contains_required field_sublabel_hidden_label gfield--no-description field_description_below hidden_label gfield_visibility_visible" data-js-reload="field_13_1"><label class='gfield_label gform-field-label gfield_label_before_complex' >Naam<span class="gfield_required"><span class="gfield_required gfield_required_asterisk">*</span></span></label><div class='ginput_complex ginput_container ginput_container--name no_prefix has_first_name no_middle_name no_last_name no_suffix gf_name_has_1 ginput_container_name gform-grid-row' id='input_13_1'> <span id='input_13_1_3_container' class='name_first gform-grid-col gform-grid-col--size-auto' > <input type='text' name='input_1.3' id='input_13_1_3' value='' aria-required='true' placeholder='Voornaam' /> <label for='input_13_1_3' class='gform-field-label gform-field-label--type-sub hidden_sub_label screen-reader-text'>Voornaam</label> </span> </div></li><li id="field_13_2" class="gfield gfield--type-email optin gfield_contains_required field_sublabel_below gfield--no-description field_description_below hidden_label gfield_visibility_visible" data-js-reload="field_13_2"><label class='gfield_label gform-field-label' for='input_13_2' >E-mailadres<span class="gfield_required"><span class="gfield_required gfield_required_asterisk">*</span></span></label><div class='ginput_container ginput_container_email'> <input name='input_2' id='input_13_2' type='text' value='' class='medium' placeholder='E-mailadres' aria-required="true" aria-invalid="false" /> </div></li><li id="field_13_3" class="gfield gfield--type-hidden gform_hidden field_sublabel_below gfield--no-description field_description_below gfield_visibility_visible" data-js-reload="field_13_3"><div class='ginput_container ginput_container_text'><input name='input_3' id='input_13_3' type='hidden' class='gform_hidden' aria-invalid="false" value='https://www.him.nl/troffelvloer-voordelen-en-nadelen/' /></div></li></ul></div> <div class='gform_footer top_label'> <input type="submit" id="gform_submit_button_13" class="gform_button button btn btn-primary" value="DOWNLOAD DIRECT" onclick='if(window["gf_submitting_13"]){return false;} window["gf_submitting_13"]=true; ' onkeypress='if( event.keyCode == 13 ){ if(window["gf_submitting_13"]){return false;} window["gf_submitting_13"]=true; jQuery("#gform_13").trigger("submit",[true]); }'> <input type='hidden' class='gform_hidden' name='is_submit_13' value='1' /> <input type='hidden' class='gform_hidden' name='gform_submit' value='13' /> <input type='hidden' class='gform_hidden' name='gform_unique_id' value='' /> <input type='hidden' class='gform_hidden' name='state_13' value='WyJbXSIsImQ0NzI3YjdmMzZhYjMzOTI3YzY4MGJhYjMwODMyMDYwIl0=' /> <input type='hidden' class='gform_hidden' name='gform_target_page_number_13' id='gform_target_page_number_13' value='0' /> <input type='hidden' class='gform_hidden' name='gform_source_page_number_13' id='gform_source_page_number_13' value='1' /> <input type='hidden' name='gform_field_values' value='' /> </div> <p style="display: none !important;"><label>&#916;<textarea name="ak_hp_textarea" cols="45" rows="8" maxlength="100"></textarea></label><input type="hidden" id="ak_js_2" name="ak_js" value="210"/><script>document.getElementById( "ak_js_2" ).setAttribute( "value", ( new Date() ).getTime() );</script></p></form> </div><script type="text/javascript"> gform.initializeOnLoaded( function() {gformInitSpinner( 13, 'https://www.him.nl/wp-content/plugins/gravityforms/images/spinner.svg', true );jQuery('#gform_ajax_frame_13').on('load',function(){var contents = jQuery(this).contents().find('*').html();var is_postback = contents.indexOf('GF_AJAX_POSTBACK') >= 0;if(!is_postback){return;}var form_content = jQuery(this).contents().find('#gform_wrapper_13');var is_confirmation = jQuery(this).contents().find('#gform_confirmation_wrapper_13').length > 0;var is_redirect = contents.indexOf('gformRedirect(){') >= 0;var is_form = form_content.length > 0 && ! is_redirect && ! is_confirmation;var mt = parseInt(jQuery('html').css('margin-top'), 10) + parseInt(jQuery('body').css('margin-top'), 10) + 100;if(is_form){jQuery('#gform_wrapper_13').html(form_content.html());if(form_content.hasClass('gform_validation_error')){jQuery('#gform_wrapper_13').addClass('gform_validation_error');} else {jQuery('#gform_wrapper_13').removeClass('gform_validation_error');}setTimeout( function() { /* delay the scroll by 50 milliseconds to fix a bug in chrome */ }, 50 );if(window['gformInitDatepicker']) {gformInitDatepicker();}if(window['gformInitPriceFields']) {gformInitPriceFields();}var current_page = jQuery('#gform_source_page_number_13').val();gformInitSpinner( 13, 'https://www.him.nl/wp-content/plugins/gravityforms/images/spinner.svg', true );jQuery(document).trigger('gform_page_loaded', [13, current_page]);window['gf_submitting_13'] = false;}else if(!is_redirect){var confirmation_content = jQuery(this).contents().find('.GF_AJAX_POSTBACK').html();if(!confirmation_content){confirmation_content = contents;}setTimeout(function(){jQuery('#gform_wrapper_13').replaceWith(confirmation_content);jQuery(document).trigger('gform_confirmation_loaded', [13]);window['gf_submitting_13'] = false;wp.a11y.speak(jQuery('#gform_confirmation_message_13').text());}, 50);}else{jQuery('#gform_13').append(contents);if(window['gformRedirect']) {gformRedirect();}}jQuery(document).trigger('gform_post_render', [13, current_page]);gform.utils.trigger({ event: 'gform/postRender', native: false, data: { formId: 13, currentPage: current_page } });} );} ); </script>
[gravityform id="22" title="false" description="false"]
<div class='gf_browser_unknown gform_wrapper gform_legacy_markup_wrapper gform-theme--no-framework vinduwvloer_wrapper' data-form-theme='legacy' data-form-index='0' id='gform_wrapper_22' ><form method='post' enctype='multipart/form-data' id='gform_22' class='vinduwvloer' action='/troffelvloer-voordelen-en-nadelen/' data-formid='22' > <div class='gform-body gform_body'><ul id='gform_fields_22' class='gform_fields top_label form_sublabel_below description_below'><li id="field_22_1" class="gfield gfield--type-name optin gfield_contains_required field_sublabel_hidden_label gfield--no-description field_description_below hidden_label gfield_visibility_visible" data-js-reload="field_22_1"><label class='gfield_label gform-field-label gfield_label_before_complex' >Naam<span class="gfield_required"><span class="gfield_required gfield_required_asterisk">*</span></span></label><div class='ginput_complex ginput_container ginput_container--name no_prefix has_first_name no_middle_name no_last_name no_suffix gf_name_has_1 ginput_container_name gform-grid-row' id='input_22_1'> <span id='input_22_1_3_container' class='name_first gform-grid-col gform-grid-col--size-auto' > <input type='text' name='input_1.3' id='input_22_1_3' value='' aria-required='true' placeholder='Voornaam' /> <label for='input_22_1_3' class='gform-field-label gform-field-label--type-sub hidden_sub_label screen-reader-text'>Voornaam</label> </span> </div></li><li id="field_22_2" class="gfield gfield--type-email optin gfield_contains_required field_sublabel_below gfield--no-description field_description_below hidden_label gfield_visibility_visible" data-js-reload="field_22_2"><label class='gfield_label gform-field-label' for='input_22_2' >E-mailadres<span class="gfield_required"><span class="gfield_required gfield_required_asterisk">*</span></span></label><div class='ginput_container ginput_container_email'> <input name='input_2' id='input_22_2' type='text' value='' class='medium' placeholder='E-mail adres' aria-required="true" aria-invalid="false" /> </div></li><li id="field_22_3" class="gfield gfield--type-hidden gform_hidden field_sublabel_below gfield--no-description field_description_below gfield_visibility_visible" data-js-reload="field_22_3"><div class='ginput_container ginput_container_text'><input name='input_3' id='input_22_3' type='hidden' class='gform_hidden' aria-invalid="false" value='https://www.him.nl/troffelvloer-voordelen-en-nadelen/' /></div></li></ul></div> <div class='gform_footer top_label'> <input type="submit" id="gform_submit_button_22" class="gform_button button btn btn-primary" value="DOWNLOAD DIRECT" onclick='if(window["gf_submitting_22"]){return false;} window["gf_submitting_22"]=true; ' onkeypress='if( event.keyCode == 13 ){ if(window["gf_submitting_22"]){return false;} window["gf_submitting_22"]=true; jQuery("#gform_22").trigger("submit",[true]); }'> <input type='hidden' class='gform_hidden' name='is_submit_22' value='1' /> <input type='hidden' class='gform_hidden' name='gform_submit' value='22' /> <input type='hidden' class='gform_hidden' name='gform_unique_id' value='' /> <input type='hidden' class='gform_hidden' name='state_22' value='WyJbXSIsImQ0NzI3YjdmMzZhYjMzOTI3YzY4MGJhYjMwODMyMDYwIl0=' /> <input type='hidden' class='gform_hidden' name='gform_target_page_number_22' id='gform_target_page_number_22' value='0' /> <input type='hidden' class='gform_hidden' name='gform_source_page_number_22' id='gform_source_page_number_22' value='1' /> <input type='hidden' name='gform_field_values' value='' /> </div> <p style="display: none !important;"><label>&#916;<textarea name="ak_hp_textarea" cols="45" rows="8" maxlength="100"></textarea></label><input type="hidden" id="ak_js_3" name="ak_js" value="47"/><script>document.getElementById( "ak_js_3" ).setAttribute( "value", ( new Date() ).getTime() );</script></p></form> </div><script type="text/javascript"> gform.initializeOnLoaded( function() {gformInitSpinner( 22, 'https://www.him.nl/wp-content/plugins/gravityforms/images/spinner.svg', true );jQuery('#gform_ajax_frame_22').on('load',function(){var contents = jQuery(this).contents().find('*').html();var is_postback = contents.indexOf('GF_AJAX_POSTBACK') >= 0;if(!is_postback){return;}var form_content = jQuery(this).contents().find('#gform_wrapper_22');var is_confirmation = jQuery(this).contents().find('#gform_confirmation_wrapper_22').length > 0;var is_redirect = contents.indexOf('gformRedirect(){') >= 0;var is_form = form_content.length > 0 && ! is_redirect && ! is_confirmation;var mt = parseInt(jQuery('html').css('margin-top'), 10) + parseInt(jQuery('body').css('margin-top'), 10) + 100;if(is_form){jQuery('#gform_wrapper_22').html(form_content.html());if(form_content.hasClass('gform_validation_error')){jQuery('#gform_wrapper_22').addClass('gform_validation_error');} else {jQuery('#gform_wrapper_22').removeClass('gform_validation_error');}setTimeout( function() { /* delay the scroll by 50 milliseconds to fix a bug in chrome */ }, 50 );if(window['gformInitDatepicker']) {gformInitDatepicker();}if(window['gformInitPriceFields']) {gformInitPriceFields();}var current_page = jQuery('#gform_source_page_number_22').val();gformInitSpinner( 22, 'https://www.him.nl/wp-content/plugins/gravityforms/images/spinner.svg', true );jQuery(document).trigger('gform_page_loaded', [22, current_page]);window['gf_submitting_22'] = false;}else if(!is_redirect){var confirmation_content = jQuery(this).contents().find('.GF_AJAX_POSTBACK').html();if(!confirmation_content){confirmation_content = contents;}setTimeout(function(){jQuery('#gform_wrapper_22').replaceWith(confirmation_content);jQuery(document).trigger('gform_confirmation_loaded', [22]);window['gf_submitting_22'] = false;wp.a11y.speak(jQuery('#gform_confirmation_message_22').text());}, 50);}else{jQuery('#gform_22').append(contents);if(window['gformRedirect']) {gformRedirect();}}jQuery(document).trigger('gform_post_render', [22, current_page]);gform.utils.trigger({ event: 'gform/postRender', native: false, data: { formId: 22, currentPage: current_page } });} );} ); </script>
[gravityform id="24" title="false" description="false"]
<div class='gf_browser_unknown gform_wrapper gform_legacy_markup_wrapper gform-theme--no-framework vinduwvloer_wrapper' data-form-theme='legacy' data-form-index='0' id='gform_wrapper_24' ><form method='post' enctype='multipart/form-data' id='gform_24' class='vinduwvloer' action='/troffelvloer-voordelen-en-nadelen/' data-formid='24' > <div class='gform-body gform_body'><ul id='gform_fields_24' class='gform_fields top_label form_sublabel_below description_below'><li id="field_24_1" class="gfield gfield--type-name optin gfield_contains_required field_sublabel_hidden_label gfield--no-description field_description_below hidden_label gfield_visibility_visible" data-js-reload="field_24_1"><label class='gfield_label gform-field-label gfield_label_before_complex' >First name<span class="gfield_required"><span class="gfield_required gfield_required_asterisk">*</span></span></label><div class='ginput_complex ginput_container ginput_container--name no_prefix has_first_name no_middle_name no_last_name no_suffix gf_name_has_1 ginput_container_name gform-grid-row' id='input_24_1'> <span id='input_24_1_3_container' class='name_first gform-grid-col gform-grid-col--size-auto' > <input type='text' name='input_1.3' id='input_24_1_3' value='' aria-required='true' placeholder='First name' /> <label for='input_24_1_3' class='gform-field-label gform-field-label--type-sub hidden_sub_label screen-reader-text'>First name</label> </span> </div></li><li id="field_24_2" class="gfield gfield--type-email optin gfield_contains_required field_sublabel_below gfield--no-description field_description_below hidden_label gfield_visibility_visible" data-js-reload="field_24_2"><label class='gfield_label gform-field-label' for='input_24_2' >E-mail address<span class="gfield_required"><span class="gfield_required gfield_required_asterisk">*</span></span></label><div class='ginput_container ginput_container_email'> <input name='input_2' id='input_24_2' type='text' value='' class='medium' placeholder='E-mail address' aria-required="true" aria-invalid="false" /> </div></li><li id="field_24_3" class="gfield gfield--type-hidden gform_hidden field_sublabel_below gfield--no-description field_description_below gfield_visibility_visible" data-js-reload="field_24_3"><div class='ginput_container ginput_container_text'><input name='input_3' id='input_24_3' type='hidden' class='gform_hidden' aria-invalid="false" value='https://www.him.nl/troffelvloer-voordelen-en-nadelen/' /></div></li></ul></div> <div class='gform_footer top_label'> <input type="submit" id="gform_submit_button_24" class="gform_button button btn btn-primary" value="DOWNLOAD DIRECT" onclick='if(window["gf_submitting_24"]){return false;} window["gf_submitting_24"]=true; ' onkeypress='if( event.keyCode == 13 ){ if(window["gf_submitting_24"]){return false;} window["gf_submitting_24"]=true; jQuery("#gform_24").trigger("submit",[true]); }'> <input type='hidden' class='gform_hidden' name='is_submit_24' value='1' /> <input type='hidden' class='gform_hidden' name='gform_submit' value='24' /> <input type='hidden' class='gform_hidden' name='gform_unique_id' value='' /> <input type='hidden' class='gform_hidden' name='state_24' value='WyJbXSIsImQ0NzI3YjdmMzZhYjMzOTI3YzY4MGJhYjMwODMyMDYwIl0=' /> <input type='hidden' class='gform_hidden' name='gform_target_page_number_24' id='gform_target_page_number_24' value='0' /> <input type='hidden' class='gform_hidden' name='gform_source_page_number_24' id='gform_source_page_number_24' value='1' /> <input type='hidden' name='gform_field_values' value='' /> </div> <p style="display: none !important;"><label>&#916;<textarea name="ak_hp_textarea" cols="45" rows="8" maxlength="100"></textarea></label><input type="hidden" id="ak_js_4" name="ak_js" value="89"/><script>document.getElementById( "ak_js_4" ).setAttribute( "value", ( new Date() ).getTime() );</script></p></form> </div><script type="text/javascript"> gform.initializeOnLoaded( function() {gformInitSpinner( 24, 'https://www.him.nl/wp-content/plugins/gravityforms/images/spinner.svg', true );jQuery('#gform_ajax_frame_24').on('load',function(){var contents = jQuery(this).contents().find('*').html();var is_postback = contents.indexOf('GF_AJAX_POSTBACK') >= 0;if(!is_postback){return;}var form_content = jQuery(this).contents().find('#gform_wrapper_24');var is_confirmation = jQuery(this).contents().find('#gform_confirmation_wrapper_24').length > 0;var is_redirect = contents.indexOf('gformRedirect(){') >= 0;var is_form = form_content.length > 0 && ! is_redirect && ! is_confirmation;var mt = parseInt(jQuery('html').css('margin-top'), 10) + parseInt(jQuery('body').css('margin-top'), 10) + 100;if(is_form){jQuery('#gform_wrapper_24').html(form_content.html());if(form_content.hasClass('gform_validation_error')){jQuery('#gform_wrapper_24').addClass('gform_validation_error');} else {jQuery('#gform_wrapper_24').removeClass('gform_validation_error');}setTimeout( function() { /* delay the scroll by 50 milliseconds to fix a bug in chrome */ }, 50 );if(window['gformInitDatepicker']) {gformInitDatepicker();}if(window['gformInitPriceFields']) {gformInitPriceFields();}var current_page = jQuery('#gform_source_page_number_24').val();gformInitSpinner( 24, 'https://www.him.nl/wp-content/plugins/gravityforms/images/spinner.svg', true );jQuery(document).trigger('gform_page_loaded', [24, current_page]);window['gf_submitting_24'] = false;}else if(!is_redirect){var confirmation_content = jQuery(this).contents().find('.GF_AJAX_POSTBACK').html();if(!confirmation_content){confirmation_content = contents;}setTimeout(function(){jQuery('#gform_wrapper_24').replaceWith(confirmation_content);jQuery(document).trigger('gform_confirmation_loaded', [24]);window['gf_submitting_24'] = false;wp.a11y.speak(jQuery('#gform_confirmation_message_24').text());}, 50);}else{jQuery('#gform_24').append(contents);if(window['gformRedirect']) {gformRedirect();}}jQuery(document).trigger('gform_post_render', [24, current_page]);gform.utils.trigger({ event: 'gform/postRender', native: false, data: { formId: 24, currentPage: current_page } });} );} ); </script>
[gravityform id="22" title="false" description="false"]
<div class='gf_browser_unknown gform_wrapper gform_legacy_markup_wrapper gform-theme--no-framework vinduwvloer_wrapper' data-form-theme='legacy' data-form-index='0' id='gform_wrapper_22' ><form method='post' enctype='multipart/form-data' id='gform_22' class='vinduwvloer' action='/troffelvloer-voordelen-en-nadelen/' data-formid='22' > <div class='gform-body gform_body'><ul id='gform_fields_22' class='gform_fields top_label form_sublabel_below description_below'><li id="field_22_1" class="gfield gfield--type-name optin gfield_contains_required field_sublabel_hidden_label gfield--no-description field_description_below hidden_label gfield_visibility_visible" data-js-reload="field_22_1"><label class='gfield_label gform-field-label gfield_label_before_complex' >Naam<span class="gfield_required"><span class="gfield_required gfield_required_asterisk">*</span></span></label><div class='ginput_complex ginput_container ginput_container--name no_prefix has_first_name no_middle_name no_last_name no_suffix gf_name_has_1 ginput_container_name gform-grid-row' id='input_22_1'> <span id='input_22_1_3_container' class='name_first gform-grid-col gform-grid-col--size-auto' > <input type='text' name='input_1.3' id='input_22_1_3' value='' aria-required='true' placeholder='Voornaam' /> <label for='input_22_1_3' class='gform-field-label gform-field-label--type-sub hidden_sub_label screen-reader-text'>Voornaam</label> </span> </div></li><li id="field_22_2" class="gfield gfield--type-email optin gfield_contains_required field_sublabel_below gfield--no-description field_description_below hidden_label gfield_visibility_visible" data-js-reload="field_22_2"><label class='gfield_label gform-field-label' for='input_22_2' >E-mailadres<span class="gfield_required"><span class="gfield_required gfield_required_asterisk">*</span></span></label><div class='ginput_container ginput_container_email'> <input name='input_2' id='input_22_2' type='text' value='' class='medium' placeholder='E-mail adres' aria-required="true" aria-invalid="false" /> </div></li><li id="field_22_3" class="gfield gfield--type-hidden gform_hidden field_sublabel_below gfield--no-description field_description_below gfield_visibility_visible" data-js-reload="field_22_3"><div class='ginput_container ginput_container_text'><input name='input_3' id='input_22_3' type='hidden' class='gform_hidden' aria-invalid="false" value='https://www.him.nl/troffelvloer-voordelen-en-nadelen/' /></div></li></ul></div> <div class='gform_footer top_label'> <input type="submit" id="gform_submit_button_22" class="gform_button button btn btn-primary" value="DOWNLOAD DIRECT" onclick='if(window["gf_submitting_22"]){return false;} window["gf_submitting_22"]=true; ' onkeypress='if( event.keyCode == 13 ){ if(window["gf_submitting_22"]){return false;} window["gf_submitting_22"]=true; jQuery("#gform_22").trigger("submit",[true]); }'> <input type='hidden' class='gform_hidden' name='is_submit_22' value='1' /> <input type='hidden' class='gform_hidden' name='gform_submit' value='22' /> <input type='hidden' class='gform_hidden' name='gform_unique_id' value='' /> <input type='hidden' class='gform_hidden' name='state_22' value='WyJbXSIsImQ0NzI3YjdmMzZhYjMzOTI3YzY4MGJhYjMwODMyMDYwIl0=' /> <input type='hidden' class='gform_hidden' name='gform_target_page_number_22' id='gform_target_page_number_22' value='0' /> <input type='hidden' class='gform_hidden' name='gform_source_page_number_22' id='gform_source_page_number_22' value='1' /> <input type='hidden' name='gform_field_values' value='' /> </div> <p style="display: none !important;"><label>&#916;<textarea name="ak_hp_textarea" cols="45" rows="8" maxlength="100"></textarea></label><input type="hidden" id="ak_js_5" name="ak_js" value="117"/><script>document.getElementById( "ak_js_5" ).setAttribute( "value", ( new Date() ).getTime() );</script></p></form> </div><script type="text/javascript"> gform.initializeOnLoaded( function() {gformInitSpinner( 22, 'https://www.him.nl/wp-content/plugins/gravityforms/images/spinner.svg', true );jQuery('#gform_ajax_frame_22').on('load',function(){var contents = jQuery(this).contents().find('*').html();var is_postback = contents.indexOf('GF_AJAX_POSTBACK') >= 0;if(!is_postback){return;}var form_content = jQuery(this).contents().find('#gform_wrapper_22');var is_confirmation = jQuery(this).contents().find('#gform_confirmation_wrapper_22').length > 0;var is_redirect = contents.indexOf('gformRedirect(){') >= 0;var is_form = form_content.length > 0 && ! is_redirect && ! is_confirmation;var mt = parseInt(jQuery('html').css('margin-top'), 10) + parseInt(jQuery('body').css('margin-top'), 10) + 100;if(is_form){jQuery('#gform_wrapper_22').html(form_content.html());if(form_content.hasClass('gform_validation_error')){jQuery('#gform_wrapper_22').addClass('gform_validation_error');} else {jQuery('#gform_wrapper_22').removeClass('gform_validation_error');}setTimeout( function() { /* delay the scroll by 50 milliseconds to fix a bug in chrome */ }, 50 );if(window['gformInitDatepicker']) {gformInitDatepicker();}if(window['gformInitPriceFields']) {gformInitPriceFields();}var current_page = jQuery('#gform_source_page_number_22').val();gformInitSpinner( 22, 'https://www.him.nl/wp-content/plugins/gravityforms/images/spinner.svg', true );jQuery(document).trigger('gform_page_loaded', [22, current_page]);window['gf_submitting_22'] = false;}else if(!is_redirect){var confirmation_content = jQuery(this).contents().find('.GF_AJAX_POSTBACK').html();if(!confirmation_content){confirmation_content = contents;}setTimeout(function(){jQuery('#gform_wrapper_22').replaceWith(confirmation_content);jQuery(document).trigger('gform_confirmation_loaded', [22]);window['gf_submitting_22'] = false;wp.a11y.speak(jQuery('#gform_confirmation_message_22').text());}, 50);}else{jQuery('#gform_22').append(contents);if(window['gformRedirect']) {gformRedirect();}}jQuery(document).trigger('gform_post_render', [22, current_page]);gform.utils.trigger({ event: 'gform/postRender', native: false, data: { formId: 22, currentPage: current_page } });} );} ); </script>
[gravityform id="16" title="false" description="false"]
<div class='gf_browser_unknown gform_wrapper gform_legacy_markup_wrapper gform-theme--no-framework vinduwvloer_wrapper' data-form-theme='legacy' data-form-index='0' id='gform_wrapper_16' style='display:none'><form method='post' enctype='multipart/form-data' id='gform_16' class='vinduwvloer' action='/troffelvloer-voordelen-en-nadelen/' data-formid='16' > <div class='gform-body gform_body'><ul id='gform_fields_16' class='gform_fields top_label form_sublabel_below description_below'><li id="field_16_1" class="gfield gfield--type-name optin gfield_contains_required field_sublabel_hidden_label gfield--no-description field_description_below hidden_label gfield_visibility_visible" data-js-reload="field_16_1"><label class='gfield_label gform-field-label gfield_label_before_complex' >Name<span class="gfield_required"><span class="gfield_required gfield_required_asterisk">*</span></span></label><div class='ginput_complex ginput_container ginput_container--name no_prefix has_first_name no_middle_name no_last_name no_suffix gf_name_has_1 ginput_container_name gform-grid-row' id='input_16_1'> <span id='input_16_1_3_container' class='name_first gform-grid-col gform-grid-col--size-auto' > <input type='text' name='input_1.3' id='input_16_1_3' value='' aria-required='true' placeholder='First name' /> <label for='input_16_1_3' class='gform-field-label gform-field-label--type-sub hidden_sub_label screen-reader-text'>First name</label> </span> </div></li><li id="field_16_2" class="gfield gfield--type-email optin gfield_contains_required field_sublabel_below gfield--no-description field_description_below hidden_label gfield_visibility_visible" data-js-reload="field_16_2"><label class='gfield_label gform-field-label' for='input_16_2' >E-mail address<span class="gfield_required"><span class="gfield_required gfield_required_asterisk">*</span></span></label><div class='ginput_container ginput_container_email'> <input name='input_2' id='input_16_2' type='text' value='' class='medium' placeholder='E-mail address' aria-required="true" aria-invalid="false" /> </div></li><li id="field_16_3" class="gfield gfield--type-hidden gform_hidden field_sublabel_below gfield--no-description field_description_below gfield_visibility_visible" data-js-reload="field_16_3"><div class='ginput_container ginput_container_text'><input name='input_3' id='input_16_3' type='hidden' class='gform_hidden' aria-invalid="false" value='https://www.him.nl/troffelvloer-voordelen-en-nadelen/' /></div></li><li id="field_16_4" class="gfield gfield--type-checkbox gfield--type-choice gfield--width-full gfield_contains_required field_sublabel_below gfield--has-description field_description_below gfield_visibility_visible" data-js-reload="field_16_4"><label class='gfield_label gform-field-label gfield_label_before_complex' >GDPR permission<span class="gfield_required"><span class="gfield_required gfield_required_asterisk">*</span></span></label><div class='ginput_container ginput_container_checkbox'><ul class='gfield_checkbox' id='input_16_4'><li class='gchoice gchoice_16_4_1'> <input class='gfield-choice-input' name='input_4.1' type='checkbox' value='I give permission for HIM to email me and to store my information.' id='choice_16_4_1' aria-describedby="gfield_description_16_4"/> <label for='choice_16_4_1' id='label_16_4_1' class='gform-field-label gform-field-label--type-inline'>I give permission for HIM to email me and to store my information.</label> </li></ul></div><div class='gfield_description' id='gfield_description_16_4'>HIM uses your information to administer your account. By agreeing to these terms you give HIM permission to store your data and provide you with the requested information. </div></li><li id="field_submit" class="gfield gfield--type-submit gfield--width-full field_sublabel_below gfield--no-description field_description_below gfield_visibility_visible" data-field-class="gform_editor_submit_container" data-field-position="inline" data-js-reload="true"><input type="submit" id="gform_submit_button_16" class="gform-button gform-button--white button btn btn-primary" value="DOWNLOAD DIRECT" onclick='if(window["gf_submitting_16"]){return false;} window["gf_submitting_16"]=true; ' onkeypress='if( event.keyCode == 13 ){ if(window["gf_submitting_16"]){return false;} window["gf_submitting_16"]=true; jQuery("#gform_16").trigger("submit",[true]); }'></li></ul></div> <div class='gform_footer top_label'> <input type='hidden' class='gform_hidden' name='is_submit_16' value='1' /> <input type='hidden' class='gform_hidden' name='gform_submit' value='16' /> <input type='hidden' class='gform_hidden' name='gform_unique_id' value='' /> <input type='hidden' class='gform_hidden' name='state_16' value='WyJbXSIsImQ0NzI3YjdmMzZhYjMzOTI3YzY4MGJhYjMwODMyMDYwIl0=' /> <input type='hidden' class='gform_hidden' name='gform_target_page_number_16' id='gform_target_page_number_16' value='0' /> <input type='hidden' class='gform_hidden' name='gform_source_page_number_16' id='gform_source_page_number_16' value='1' /> <input type='hidden' name='gform_field_values' value='' /> </div> <p style="display: none !important;"><label>&#916;<textarea name="ak_hp_textarea" cols="45" rows="8" maxlength="100"></textarea></label><input type="hidden" id="ak_js_6" name="ak_js" value="62"/><script>document.getElementById( "ak_js_6" ).setAttribute( "value", ( new Date() ).getTime() );</script></p></form> </div><script type="text/javascript"> gform.initializeOnLoaded( function() {gformInitSpinner( 16, 'https://www.him.nl/wp-content/plugins/gravityforms/images/spinner.svg', true );jQuery('#gform_ajax_frame_16').on('load',function(){var contents = jQuery(this).contents().find('*').html();var is_postback = contents.indexOf('GF_AJAX_POSTBACK') >= 0;if(!is_postback){return;}var form_content = jQuery(this).contents().find('#gform_wrapper_16');var is_confirmation = jQuery(this).contents().find('#gform_confirmation_wrapper_16').length > 0;var is_redirect = contents.indexOf('gformRedirect(){') >= 0;var is_form = form_content.length > 0 && ! is_redirect && ! is_confirmation;var mt = parseInt(jQuery('html').css('margin-top'), 10) + parseInt(jQuery('body').css('margin-top'), 10) + 100;if(is_form){jQuery('#gform_wrapper_16').html(form_content.html());if(form_content.hasClass('gform_validation_error')){jQuery('#gform_wrapper_16').addClass('gform_validation_error');} else {jQuery('#gform_wrapper_16').removeClass('gform_validation_error');}setTimeout( function() { /* delay the scroll by 50 milliseconds to fix a bug in chrome */ }, 50 );if(window['gformInitDatepicker']) {gformInitDatepicker();}if(window['gformInitPriceFields']) {gformInitPriceFields();}var current_page = jQuery('#gform_source_page_number_16').val();gformInitSpinner( 16, 'https://www.him.nl/wp-content/plugins/gravityforms/images/spinner.svg', true );jQuery(document).trigger('gform_page_loaded', [16, current_page]);window['gf_submitting_16'] = false;}else if(!is_redirect){var confirmation_content = jQuery(this).contents().find('.GF_AJAX_POSTBACK').html();if(!confirmation_content){confirmation_content = contents;}setTimeout(function(){jQuery('#gform_wrapper_16').replaceWith(confirmation_content);jQuery(document).trigger('gform_confirmation_loaded', [16]);window['gf_submitting_16'] = false;wp.a11y.speak(jQuery('#gform_confirmation_message_16').text());}, 50);}else{jQuery('#gform_16').append(contents);if(window['gformRedirect']) {gformRedirect();}}jQuery(document).trigger('gform_post_render', [16, current_page]);gform.utils.trigger({ event: 'gform/postRender', native: false, data: { formId: 16, currentPage: current_page } });} );} ); </script>
[gravityform id="13" title="false" description="false"]
<div class='gf_browser_unknown gform_wrapper gform_legacy_markup_wrapper gform-theme--no-framework vinduwvloer_wrapper' data-form-theme='legacy' data-form-index='0' id='gform_wrapper_13' style='display:none'><form method='post' enctype='multipart/form-data' id='gform_13' class='vinduwvloer' action='/troffelvloer-voordelen-en-nadelen/' data-formid='13' > <div class='gform-body gform_body'><ul id='gform_fields_13' class='gform_fields top_label form_sublabel_below description_below'><li id="field_13_1" class="gfield gfield--type-name optin gfield_contains_required field_sublabel_hidden_label gfield--no-description field_description_below hidden_label gfield_visibility_visible" data-js-reload="field_13_1"><label class='gfield_label gform-field-label gfield_label_before_complex' >Naam<span class="gfield_required"><span class="gfield_required gfield_required_asterisk">*</span></span></label><div class='ginput_complex ginput_container ginput_container--name no_prefix has_first_name no_middle_name no_last_name no_suffix gf_name_has_1 ginput_container_name gform-grid-row' id='input_13_1'> <span id='input_13_1_3_container' class='name_first gform-grid-col gform-grid-col--size-auto' > <input type='text' name='input_1.3' id='input_13_1_3' value='' aria-required='true' placeholder='Voornaam' /> <label for='input_13_1_3' class='gform-field-label gform-field-label--type-sub hidden_sub_label screen-reader-text'>Voornaam</label> </span> </div></li><li id="field_13_2" class="gfield gfield--type-email optin gfield_contains_required field_sublabel_below gfield--no-description field_description_below hidden_label gfield_visibility_visible" data-js-reload="field_13_2"><label class='gfield_label gform-field-label' for='input_13_2' >E-mailadres<span class="gfield_required"><span class="gfield_required gfield_required_asterisk">*</span></span></label><div class='ginput_container ginput_container_email'> <input name='input_2' id='input_13_2' type='text' value='' class='medium' placeholder='E-mailadres' aria-required="true" aria-invalid="false" /> </div></li><li id="field_13_3" class="gfield gfield--type-hidden gform_hidden field_sublabel_below gfield--no-description field_description_below gfield_visibility_visible" data-js-reload="field_13_3"><div class='ginput_container ginput_container_text'><input name='input_3' id='input_13_3' type='hidden' class='gform_hidden' aria-invalid="false" value='https://www.him.nl/troffelvloer-voordelen-en-nadelen/' /></div></li></ul></div> <div class='gform_footer top_label'> <input type="submit" id="gform_submit_button_13" class="gform_button button btn btn-primary" value="DOWNLOAD DIRECT" onclick='if(window["gf_submitting_13"]){return false;} window["gf_submitting_13"]=true; ' onkeypress='if( event.keyCode == 13 ){ if(window["gf_submitting_13"]){return false;} window["gf_submitting_13"]=true; jQuery("#gform_13").trigger("submit",[true]); }'> <input type='hidden' class='gform_hidden' name='is_submit_13' value='1' /> <input type='hidden' class='gform_hidden' name='gform_submit' value='13' /> <input type='hidden' class='gform_hidden' name='gform_unique_id' value='' /> <input type='hidden' class='gform_hidden' name='state_13' value='WyJbXSIsImQ0NzI3YjdmMzZhYjMzOTI3YzY4MGJhYjMwODMyMDYwIl0=' /> <input type='hidden' class='gform_hidden' name='gform_target_page_number_13' id='gform_target_page_number_13' value='0' /> <input type='hidden' class='gform_hidden' name='gform_source_page_number_13' id='gform_source_page_number_13' value='1' /> <input type='hidden' name='gform_field_values' value='' /> </div> <p style="display: none !important;"><label>&#916;<textarea name="ak_hp_textarea" cols="45" rows="8" maxlength="100"></textarea></label><input type="hidden" id="ak_js_7" name="ak_js" value="51"/><script>document.getElementById( "ak_js_7" ).setAttribute( "value", ( new Date() ).getTime() );</script></p></form> </div><script type="text/javascript"> gform.initializeOnLoaded( function() {gformInitSpinner( 13, 'https://www.him.nl/wp-content/plugins/gravityforms/images/spinner.svg', true );jQuery('#gform_ajax_frame_13').on('load',function(){var contents = jQuery(this).contents().find('*').html();var is_postback = contents.indexOf('GF_AJAX_POSTBACK') >= 0;if(!is_postback){return;}var form_content = jQuery(this).contents().find('#gform_wrapper_13');var is_confirmation = jQuery(this).contents().find('#gform_confirmation_wrapper_13').length > 0;var is_redirect = contents.indexOf('gformRedirect(){') >= 0;var is_form = form_content.length > 0 && ! is_redirect && ! is_confirmation;var mt = parseInt(jQuery('html').css('margin-top'), 10) + parseInt(jQuery('body').css('margin-top'), 10) + 100;if(is_form){jQuery('#gform_wrapper_13').html(form_content.html());if(form_content.hasClass('gform_validation_error')){jQuery('#gform_wrapper_13').addClass('gform_validation_error');} else {jQuery('#gform_wrapper_13').removeClass('gform_validation_error');}setTimeout( function() { /* delay the scroll by 50 milliseconds to fix a bug in chrome */ }, 50 );if(window['gformInitDatepicker']) {gformInitDatepicker();}if(window['gformInitPriceFields']) {gformInitPriceFields();}var current_page = jQuery('#gform_source_page_number_13').val();gformInitSpinner( 13, 'https://www.him.nl/wp-content/plugins/gravityforms/images/spinner.svg', true );jQuery(document).trigger('gform_page_loaded', [13, current_page]);window['gf_submitting_13'] = false;}else if(!is_redirect){var confirmation_content = jQuery(this).contents().find('.GF_AJAX_POSTBACK').html();if(!confirmation_content){confirmation_content = contents;}setTimeout(function(){jQuery('#gform_wrapper_13').replaceWith(confirmation_content);jQuery(document).trigger('gform_confirmation_loaded', [13]);window['gf_submitting_13'] = false;wp.a11y.speak(jQuery('#gform_confirmation_message_13').text());}, 50);}else{jQuery('#gform_13').append(contents);if(window['gformRedirect']) {gformRedirect();}}jQuery(document).trigger('gform_post_render', [13, current_page]);gform.utils.trigger({ event: 'gform/postRender', native: false, data: { formId: 13, currentPage: current_page } });} );} ); </script>
[gravityform id="24" title="false" description="false"]
<div class='gf_browser_unknown gform_wrapper gform_legacy_markup_wrapper gform-theme--no-framework vinduwvloer_wrapper' data-form-theme='legacy' data-form-index='0' id='gform_wrapper_24' ><form method='post' enctype='multipart/form-data' id='gform_24' class='vinduwvloer' action='/troffelvloer-voordelen-en-nadelen/' data-formid='24' > <div class='gform-body gform_body'><ul id='gform_fields_24' class='gform_fields top_label form_sublabel_below description_below'><li id="field_24_1" class="gfield gfield--type-name optin gfield_contains_required field_sublabel_hidden_label gfield--no-description field_description_below hidden_label gfield_visibility_visible" data-js-reload="field_24_1"><label class='gfield_label gform-field-label gfield_label_before_complex' >First name<span class="gfield_required"><span class="gfield_required gfield_required_asterisk">*</span></span></label><div class='ginput_complex ginput_container ginput_container--name no_prefix has_first_name no_middle_name no_last_name no_suffix gf_name_has_1 ginput_container_name gform-grid-row' id='input_24_1'> <span id='input_24_1_3_container' class='name_first gform-grid-col gform-grid-col--size-auto' > <input type='text' name='input_1.3' id='input_24_1_3' value='' aria-required='true' placeholder='First name' /> <label for='input_24_1_3' class='gform-field-label gform-field-label--type-sub hidden_sub_label screen-reader-text'>First name</label> </span> </div></li><li id="field_24_2" class="gfield gfield--type-email optin gfield_contains_required field_sublabel_below gfield--no-description field_description_below hidden_label gfield_visibility_visible" data-js-reload="field_24_2"><label class='gfield_label gform-field-label' for='input_24_2' >E-mail address<span class="gfield_required"><span class="gfield_required gfield_required_asterisk">*</span></span></label><div class='ginput_container ginput_container_email'> <input name='input_2' id='input_24_2' type='text' value='' class='medium' placeholder='E-mail address' aria-required="true" aria-invalid="false" /> </div></li><li id="field_24_3" class="gfield gfield--type-hidden gform_hidden field_sublabel_below gfield--no-description field_description_below gfield_visibility_visible" data-js-reload="field_24_3"><div class='ginput_container ginput_container_text'><input name='input_3' id='input_24_3' type='hidden' class='gform_hidden' aria-invalid="false" value='https://www.him.nl/troffelvloer-voordelen-en-nadelen/' /></div></li></ul></div> <div class='gform_footer top_label'> <input type="submit" id="gform_submit_button_24" class="gform_button button btn btn-primary" value="DOWNLOAD DIRECT" onclick='if(window["gf_submitting_24"]){return false;} window["gf_submitting_24"]=true; ' onkeypress='if( event.keyCode == 13 ){ if(window["gf_submitting_24"]){return false;} window["gf_submitting_24"]=true; jQuery("#gform_24").trigger("submit",[true]); }'> <input type='hidden' class='gform_hidden' name='is_submit_24' value='1' /> <input type='hidden' class='gform_hidden' name='gform_submit' value='24' /> <input type='hidden' class='gform_hidden' name='gform_unique_id' value='' /> <input type='hidden' class='gform_hidden' name='state_24' value='WyJbXSIsImQ0NzI3YjdmMzZhYjMzOTI3YzY4MGJhYjMwODMyMDYwIl0=' /> <input type='hidden' class='gform_hidden' name='gform_target_page_number_24' id='gform_target_page_number_24' value='0' /> <input type='hidden' class='gform_hidden' name='gform_source_page_number_24' id='gform_source_page_number_24' value='1' /> <input type='hidden' name='gform_field_values' value='' /> </div> <p style="display: none !important;"><label>&#916;<textarea name="ak_hp_textarea" cols="45" rows="8" maxlength="100"></textarea></label><input type="hidden" id="ak_js_8" name="ak_js" value="197"/><script>document.getElementById( "ak_js_8" ).setAttribute( "value", ( new Date() ).getTime() );</script></p></form> </div><script type="text/javascript"> gform.initializeOnLoaded( function() {gformInitSpinner( 24, 'https://www.him.nl/wp-content/plugins/gravityforms/images/spinner.svg', true );jQuery('#gform_ajax_frame_24').on('load',function(){var contents = jQuery(this).contents().find('*').html();var is_postback = contents.indexOf('GF_AJAX_POSTBACK') >= 0;if(!is_postback){return;}var form_content = jQuery(this).contents().find('#gform_wrapper_24');var is_confirmation = jQuery(this).contents().find('#gform_confirmation_wrapper_24').length > 0;var is_redirect = contents.indexOf('gformRedirect(){') >= 0;var is_form = form_content.length > 0 && ! is_redirect && ! is_confirmation;var mt = parseInt(jQuery('html').css('margin-top'), 10) + parseInt(jQuery('body').css('margin-top'), 10) + 100;if(is_form){jQuery('#gform_wrapper_24').html(form_content.html());if(form_content.hasClass('gform_validation_error')){jQuery('#gform_wrapper_24').addClass('gform_validation_error');} else {jQuery('#gform_wrapper_24').removeClass('gform_validation_error');}setTimeout( function() { /* delay the scroll by 50 milliseconds to fix a bug in chrome */ }, 50 );if(window['gformInitDatepicker']) {gformInitDatepicker();}if(window['gformInitPriceFields']) {gformInitPriceFields();}var current_page = jQuery('#gform_source_page_number_24').val();gformInitSpinner( 24, 'https://www.him.nl/wp-content/plugins/gravityforms/images/spinner.svg', true );jQuery(document).trigger('gform_page_loaded', [24, current_page]);window['gf_submitting_24'] = false;}else if(!is_redirect){var confirmation_content = jQuery(this).contents().find('.GF_AJAX_POSTBACK').html();if(!confirmation_content){confirmation_content = contents;}setTimeout(function(){jQuery('#gform_wrapper_24').replaceWith(confirmation_content);jQuery(document).trigger('gform_confirmation_loaded', [24]);window['gf_submitting_24'] = false;wp.a11y.speak(jQuery('#gform_confirmation_message_24').text());}, 50);}else{jQuery('#gform_24').append(contents);if(window['gformRedirect']) {gformRedirect();}}jQuery(document).trigger('gform_post_render', [24, current_page]);gform.utils.trigger({ event: 'gform/postRender', native: false, data: { formId: 24, currentPage: current_page } });} );} ); </script>
[gravityform id="22" title="false" description="false"]
<div class='gf_browser_unknown gform_wrapper gform_legacy_markup_wrapper gform-theme--no-framework vinduwvloer_wrapper' data-form-theme='legacy' data-form-index='0' id='gform_wrapper_22' ><form method='post' enctype='multipart/form-data' id='gform_22' class='vinduwvloer' action='/troffelvloer-voordelen-en-nadelen/' data-formid='22' > <div class='gform-body gform_body'><ul id='gform_fields_22' class='gform_fields top_label form_sublabel_below description_below'><li id="field_22_1" class="gfield gfield--type-name optin gfield_contains_required field_sublabel_hidden_label gfield--no-description field_description_below hidden_label gfield_visibility_visible" data-js-reload="field_22_1"><label class='gfield_label gform-field-label gfield_label_before_complex' >Naam<span class="gfield_required"><span class="gfield_required gfield_required_asterisk">*</span></span></label><div class='ginput_complex ginput_container ginput_container--name no_prefix has_first_name no_middle_name no_last_name no_suffix gf_name_has_1 ginput_container_name gform-grid-row' id='input_22_1'> <span id='input_22_1_3_container' class='name_first gform-grid-col gform-grid-col--size-auto' > <input type='text' name='input_1.3' id='input_22_1_3' value='' aria-required='true' placeholder='Voornaam' /> <label for='input_22_1_3' class='gform-field-label gform-field-label--type-sub hidden_sub_label screen-reader-text'>Voornaam</label> </span> </div></li><li id="field_22_2" class="gfield gfield--type-email optin gfield_contains_required field_sublabel_below gfield--no-description field_description_below hidden_label gfield_visibility_visible" data-js-reload="field_22_2"><label class='gfield_label gform-field-label' for='input_22_2' >E-mailadres<span class="gfield_required"><span class="gfield_required gfield_required_asterisk">*</span></span></label><div class='ginput_container ginput_container_email'> <input name='input_2' id='input_22_2' type='text' value='' class='medium' placeholder='E-mail adres' aria-required="true" aria-invalid="false" /> </div></li><li id="field_22_3" class="gfield gfield--type-hidden gform_hidden field_sublabel_below gfield--no-description field_description_below gfield_visibility_visible" data-js-reload="field_22_3"><div class='ginput_container ginput_container_text'><input name='input_3' id='input_22_3' type='hidden' class='gform_hidden' aria-invalid="false" value='https://www.him.nl/troffelvloer-voordelen-en-nadelen/' /></div></li></ul></div> <div class='gform_footer top_label'> <input type="submit" id="gform_submit_button_22" class="gform_button button btn btn-primary" value="DOWNLOAD DIRECT" onclick='if(window["gf_submitting_22"]){return false;} window["gf_submitting_22"]=true; ' onkeypress='if( event.keyCode == 13 ){ if(window["gf_submitting_22"]){return false;} window["gf_submitting_22"]=true; jQuery("#gform_22").trigger("submit",[true]); }'> <input type='hidden' class='gform_hidden' name='is_submit_22' value='1' /> <input type='hidden' class='gform_hidden' name='gform_submit' value='22' /> <input type='hidden' class='gform_hidden' name='gform_unique_id' value='' /> <input type='hidden' class='gform_hidden' name='state_22' value='WyJbXSIsImQ0NzI3YjdmMzZhYjMzOTI3YzY4MGJhYjMwODMyMDYwIl0=' /> <input type='hidden' class='gform_hidden' name='gform_target_page_number_22' id='gform_target_page_number_22' value='0' /> <input type='hidden' class='gform_hidden' name='gform_source_page_number_22' id='gform_source_page_number_22' value='1' /> <input type='hidden' name='gform_field_values' value='' /> </div> <p style="display: none !important;"><label>&#916;<textarea name="ak_hp_textarea" cols="45" rows="8" maxlength="100"></textarea></label><input type="hidden" id="ak_js_9" name="ak_js" value="134"/><script>document.getElementById( "ak_js_9" ).setAttribute( "value", ( new Date() ).getTime() );</script></p></form> </div><script type="text/javascript"> gform.initializeOnLoaded( function() {gformInitSpinner( 22, 'https://www.him.nl/wp-content/plugins/gravityforms/images/spinner.svg', true );jQuery('#gform_ajax_frame_22').on('load',function(){var contents = jQuery(this).contents().find('*').html();var is_postback = contents.indexOf('GF_AJAX_POSTBACK') >= 0;if(!is_postback){return;}var form_content = jQuery(this).contents().find('#gform_wrapper_22');var is_confirmation = jQuery(this).contents().find('#gform_confirmation_wrapper_22').length > 0;var is_redirect = contents.indexOf('gformRedirect(){') >= 0;var is_form = form_content.length > 0 && ! is_redirect && ! is_confirmation;var mt = parseInt(jQuery('html').css('margin-top'), 10) + parseInt(jQuery('body').css('margin-top'), 10) + 100;if(is_form){jQuery('#gform_wrapper_22').html(form_content.html());if(form_content.hasClass('gform_validation_error')){jQuery('#gform_wrapper_22').addClass('gform_validation_error');} else {jQuery('#gform_wrapper_22').removeClass('gform_validation_error');}setTimeout( function() { /* delay the scroll by 50 milliseconds to fix a bug in chrome */ }, 50 );if(window['gformInitDatepicker']) {gformInitDatepicker();}if(window['gformInitPriceFields']) {gformInitPriceFields();}var current_page = jQuery('#gform_source_page_number_22').val();gformInitSpinner( 22, 'https://www.him.nl/wp-content/plugins/gravityforms/images/spinner.svg', true );jQuery(document).trigger('gform_page_loaded', [22, current_page]);window['gf_submitting_22'] = false;}else if(!is_redirect){var confirmation_content = jQuery(this).contents().find('.GF_AJAX_POSTBACK').html();if(!confirmation_content){confirmation_content = contents;}setTimeout(function(){jQuery('#gform_wrapper_22').replaceWith(confirmation_content);jQuery(document).trigger('gform_confirmation_loaded', [22]);window['gf_submitting_22'] = false;wp.a11y.speak(jQuery('#gform_confirmation_message_22').text());}, 50);}else{jQuery('#gform_22').append(contents);if(window['gformRedirect']) {gformRedirect();}}jQuery(document).trigger('gform_post_render', [22, current_page]);gform.utils.trigger({ event: 'gform/postRender', native: false, data: { formId: 22, currentPage: current_page } });} );} ); </script>
[gravityform id="24" title="false" description="false"]
<div class='gf_browser_unknown gform_wrapper gform_legacy_markup_wrapper gform-theme--no-framework vinduwvloer_wrapper' data-form-theme='legacy' data-form-index='0' id='gform_wrapper_24' ><form method='post' enctype='multipart/form-data' id='gform_24' class='vinduwvloer' action='/troffelvloer-voordelen-en-nadelen/' data-formid='24' > <div class='gform-body gform_body'><ul id='gform_fields_24' class='gform_fields top_label form_sublabel_below description_below'><li id="field_24_1" class="gfield gfield--type-name optin gfield_contains_required field_sublabel_hidden_label gfield--no-description field_description_below hidden_label gfield_visibility_visible" data-js-reload="field_24_1"><label class='gfield_label gform-field-label gfield_label_before_complex' >First name<span class="gfield_required"><span class="gfield_required gfield_required_asterisk">*</span></span></label><div class='ginput_complex ginput_container ginput_container--name no_prefix has_first_name no_middle_name no_last_name no_suffix gf_name_has_1 ginput_container_name gform-grid-row' id='input_24_1'> <span id='input_24_1_3_container' class='name_first gform-grid-col gform-grid-col--size-auto' > <input type='text' name='input_1.3' id='input_24_1_3' value='' aria-required='true' placeholder='First name' /> <label for='input_24_1_3' class='gform-field-label gform-field-label--type-sub hidden_sub_label screen-reader-text'>First name</label> </span> </div></li><li id="field_24_2" class="gfield gfield--type-email optin gfield_contains_required field_sublabel_below gfield--no-description field_description_below hidden_label gfield_visibility_visible" data-js-reload="field_24_2"><label class='gfield_label gform-field-label' for='input_24_2' >E-mail address<span class="gfield_required"><span class="gfield_required gfield_required_asterisk">*</span></span></label><div class='ginput_container ginput_container_email'> <input name='input_2' id='input_24_2' type='text' value='' class='medium' placeholder='E-mail address' aria-required="true" aria-invalid="false" /> </div></li><li id="field_24_3" class="gfield gfield--type-hidden gform_hidden field_sublabel_below gfield--no-description field_description_below gfield_visibility_visible" data-js-reload="field_24_3"><div class='ginput_container ginput_container_text'><input name='input_3' id='input_24_3' type='hidden' class='gform_hidden' aria-invalid="false" value='https://www.him.nl/troffelvloer-voordelen-en-nadelen/' /></div></li></ul></div> <div class='gform_footer top_label'> <input type="submit" id="gform_submit_button_24" class="gform_button button btn btn-primary" value="DOWNLOAD DIRECT" onclick='if(window["gf_submitting_24"]){return false;} window["gf_submitting_24"]=true; ' onkeypress='if( event.keyCode == 13 ){ if(window["gf_submitting_24"]){return false;} window["gf_submitting_24"]=true; jQuery("#gform_24").trigger("submit",[true]); }'> <input type='hidden' class='gform_hidden' name='is_submit_24' value='1' /> <input type='hidden' class='gform_hidden' name='gform_submit' value='24' /> <input type='hidden' class='gform_hidden' name='gform_unique_id' value='' /> <input type='hidden' class='gform_hidden' name='state_24' value='WyJbXSIsImQ0NzI3YjdmMzZhYjMzOTI3YzY4MGJhYjMwODMyMDYwIl0=' /> <input type='hidden' class='gform_hidden' name='gform_target_page_number_24' id='gform_target_page_number_24' value='0' /> <input type='hidden' class='gform_hidden' name='gform_source_page_number_24' id='gform_source_page_number_24' value='1' /> <input type='hidden' name='gform_field_values' value='' /> </div> <p style="display: none !important;"><label>&#916;<textarea name="ak_hp_textarea" cols="45" rows="8" maxlength="100"></textarea></label><input type="hidden" id="ak_js_10" name="ak_js" value="47"/><script>document.getElementById( "ak_js_10" ).setAttribute( "value", ( new Date() ).getTime() );</script></p></form> </div><script type="text/javascript"> gform.initializeOnLoaded( function() {gformInitSpinner( 24, 'https://www.him.nl/wp-content/plugins/gravityforms/images/spinner.svg', true );jQuery('#gform_ajax_frame_24').on('load',function(){var contents = jQuery(this).contents().find('*').html();var is_postback = contents.indexOf('GF_AJAX_POSTBACK') >= 0;if(!is_postback){return;}var form_content = jQuery(this).contents().find('#gform_wrapper_24');var is_confirmation = jQuery(this).contents().find('#gform_confirmation_wrapper_24').length > 0;var is_redirect = contents.indexOf('gformRedirect(){') >= 0;var is_form = form_content.length > 0 && ! is_redirect && ! is_confirmation;var mt = parseInt(jQuery('html').css('margin-top'), 10) + parseInt(jQuery('body').css('margin-top'), 10) + 100;if(is_form){jQuery('#gform_wrapper_24').html(form_content.html());if(form_content.hasClass('gform_validation_error')){jQuery('#gform_wrapper_24').addClass('gform_validation_error');} else {jQuery('#gform_wrapper_24').removeClass('gform_validation_error');}setTimeout( function() { /* delay the scroll by 50 milliseconds to fix a bug in chrome */ }, 50 );if(window['gformInitDatepicker']) {gformInitDatepicker();}if(window['gformInitPriceFields']) {gformInitPriceFields();}var current_page = jQuery('#gform_source_page_number_24').val();gformInitSpinner( 24, 'https://www.him.nl/wp-content/plugins/gravityforms/images/spinner.svg', true );jQuery(document).trigger('gform_page_loaded', [24, current_page]);window['gf_submitting_24'] = false;}else if(!is_redirect){var confirmation_content = jQuery(this).contents().find('.GF_AJAX_POSTBACK').html();if(!confirmation_content){confirmation_content = contents;}setTimeout(function(){jQuery('#gform_wrapper_24').replaceWith(confirmation_content);jQuery(document).trigger('gform_confirmation_loaded', [24]);window['gf_submitting_24'] = false;wp.a11y.speak(jQuery('#gform_confirmation_message_24').text());}, 50);}else{jQuery('#gform_24').append(contents);if(window['gformRedirect']) {gformRedirect();}}jQuery(document).trigger('gform_post_render', [24, current_page]);gform.utils.trigger({ event: 'gform/postRender', native: false, data: { formId: 24, currentPage: current_page } });} );} ); </script>
[gravityform id="22" title="false" description="false"]
<div class='gf_browser_unknown gform_wrapper gform_legacy_markup_wrapper gform-theme--no-framework vinduwvloer_wrapper' data-form-theme='legacy' data-form-index='0' id='gform_wrapper_22' ><form method='post' enctype='multipart/form-data' id='gform_22' class='vinduwvloer' action='/troffelvloer-voordelen-en-nadelen/' data-formid='22' > <div class='gform-body gform_body'><ul id='gform_fields_22' class='gform_fields top_label form_sublabel_below description_below'><li id="field_22_1" class="gfield gfield--type-name optin gfield_contains_required field_sublabel_hidden_label gfield--no-description field_description_below hidden_label gfield_visibility_visible" data-js-reload="field_22_1"><label class='gfield_label gform-field-label gfield_label_before_complex' >Naam<span class="gfield_required"><span class="gfield_required gfield_required_asterisk">*</span></span></label><div class='ginput_complex ginput_container ginput_container--name no_prefix has_first_name no_middle_name no_last_name no_suffix gf_name_has_1 ginput_container_name gform-grid-row' id='input_22_1'> <span id='input_22_1_3_container' class='name_first gform-grid-col gform-grid-col--size-auto' > <input type='text' name='input_1.3' id='input_22_1_3' value='' aria-required='true' placeholder='Voornaam' /> <label for='input_22_1_3' class='gform-field-label gform-field-label--type-sub hidden_sub_label screen-reader-text'>Voornaam</label> </span> </div></li><li id="field_22_2" class="gfield gfield--type-email optin gfield_contains_required field_sublabel_below gfield--no-description field_description_below hidden_label gfield_visibility_visible" data-js-reload="field_22_2"><label class='gfield_label gform-field-label' for='input_22_2' >E-mailadres<span class="gfield_required"><span class="gfield_required gfield_required_asterisk">*</span></span></label><div class='ginput_container ginput_container_email'> <input name='input_2' id='input_22_2' type='text' value='' class='medium' placeholder='E-mail adres' aria-required="true" aria-invalid="false" /> </div></li><li id="field_22_3" class="gfield gfield--type-hidden gform_hidden field_sublabel_below gfield--no-description field_description_below gfield_visibility_visible" data-js-reload="field_22_3"><div class='ginput_container ginput_container_text'><input name='input_3' id='input_22_3' type='hidden' class='gform_hidden' aria-invalid="false" value='https://www.him.nl/troffelvloer-voordelen-en-nadelen/' /></div></li></ul></div> <div class='gform_footer top_label'> <input type="submit" id="gform_submit_button_22" class="gform_button button btn btn-primary" value="DOWNLOAD DIRECT" onclick='if(window["gf_submitting_22"]){return false;} window["gf_submitting_22"]=true; ' onkeypress='if( event.keyCode == 13 ){ if(window["gf_submitting_22"]){return false;} window["gf_submitting_22"]=true; jQuery("#gform_22").trigger("submit",[true]); }'> <input type='hidden' class='gform_hidden' name='is_submit_22' value='1' /> <input type='hidden' class='gform_hidden' name='gform_submit' value='22' /> <input type='hidden' class='gform_hidden' name='gform_unique_id' value='' /> <input type='hidden' class='gform_hidden' name='state_22' value='WyJbXSIsImQ0NzI3YjdmMzZhYjMzOTI3YzY4MGJhYjMwODMyMDYwIl0=' /> <input type='hidden' class='gform_hidden' name='gform_target_page_number_22' id='gform_target_page_number_22' value='0' /> <input type='hidden' class='gform_hidden' name='gform_source_page_number_22' id='gform_source_page_number_22' value='1' /> <input type='hidden' name='gform_field_values' value='' /> </div> <p style="display: none !important;"><label>&#916;<textarea name="ak_hp_textarea" cols="45" rows="8" maxlength="100"></textarea></label><input type="hidden" id="ak_js_11" name="ak_js" value="239"/><script>document.getElementById( "ak_js_11" ).setAttribute( "value", ( new Date() ).getTime() );</script></p></form> </div><script type="text/javascript"> gform.initializeOnLoaded( function() {gformInitSpinner( 22, 'https://www.him.nl/wp-content/plugins/gravityforms/images/spinner.svg', true );jQuery('#gform_ajax_frame_22').on('load',function(){var contents = jQuery(this).contents().find('*').html();var is_postback = contents.indexOf('GF_AJAX_POSTBACK') >= 0;if(!is_postback){return;}var form_content = jQuery(this).contents().find('#gform_wrapper_22');var is_confirmation = jQuery(this).contents().find('#gform_confirmation_wrapper_22').length > 0;var is_redirect = contents.indexOf('gformRedirect(){') >= 0;var is_form = form_content.length > 0 && ! is_redirect && ! is_confirmation;var mt = parseInt(jQuery('html').css('margin-top'), 10) + parseInt(jQuery('body').css('margin-top'), 10) + 100;if(is_form){jQuery('#gform_wrapper_22').html(form_content.html());if(form_content.hasClass('gform_validation_error')){jQuery('#gform_wrapper_22').addClass('gform_validation_error');} else {jQuery('#gform_wrapper_22').removeClass('gform_validation_error');}setTimeout( function() { /* delay the scroll by 50 milliseconds to fix a bug in chrome */ }, 50 );if(window['gformInitDatepicker']) {gformInitDatepicker();}if(window['gformInitPriceFields']) {gformInitPriceFields();}var current_page = jQuery('#gform_source_page_number_22').val();gformInitSpinner( 22, 'https://www.him.nl/wp-content/plugins/gravityforms/images/spinner.svg', true );jQuery(document).trigger('gform_page_loaded', [22, current_page]);window['gf_submitting_22'] = false;}else if(!is_redirect){var confirmation_content = jQuery(this).contents().find('.GF_AJAX_POSTBACK').html();if(!confirmation_content){confirmation_content = contents;}setTimeout(function(){jQuery('#gform_wrapper_22').replaceWith(confirmation_content);jQuery(document).trigger('gform_confirmation_loaded', [22]);window['gf_submitting_22'] = false;wp.a11y.speak(jQuery('#gform_confirmation_message_22').text());}, 50);}else{jQuery('#gform_22').append(contents);if(window['gformRedirect']) {gformRedirect();}}jQuery(document).trigger('gform_post_render', [22, current_page]);gform.utils.trigger({ event: 'gform/postRender', native: false, data: { formId: 22, currentPage: current_page } });} );} ); </script>
[gravityform id="12" title="false" description="false"]
<div class='gf_browser_unknown gform_wrapper gform_legacy_markup_wrapper gform-theme--no-framework vinduwvloer_wrapper' data-form-theme='legacy' data-form-index='0' id='gform_wrapper_12' ><form method='post' enctype='multipart/form-data' id='gform_12' class='vinduwvloer' action='/troffelvloer-voordelen-en-nadelen/' data-formid='12' > <div class='gform-body gform_body'><ul id='gform_fields_12' class='gform_fields top_label form_sublabel_below description_below'><li id="field_12_1" class="gfield gfield--type-name optin gfield_contains_required field_sublabel_hidden_label gfield--no-description field_description_below hidden_label gfield_visibility_visible" data-js-reload="field_12_1"><label class='gfield_label gform-field-label gfield_label_before_complex' >Naam<span class="gfield_required"><span class="gfield_required gfield_required_asterisk">*</span></span></label><div class='ginput_complex ginput_container ginput_container--name no_prefix has_first_name no_middle_name no_last_name no_suffix gf_name_has_1 ginput_container_name gform-grid-row' id='input_12_1'> <span id='input_12_1_3_container' class='name_first gform-grid-col gform-grid-col--size-auto' > <input type='text' name='input_1.3' id='input_12_1_3' value='' aria-required='true' placeholder='First name' /> <label for='input_12_1_3' class='gform-field-label gform-field-label--type-sub hidden_sub_label screen-reader-text'>Voornaam</label> </span> </div></li><li id="field_12_2" class="gfield gfield--type-email optin gfield_contains_required field_sublabel_below gfield--no-description field_description_below hidden_label gfield_visibility_visible" data-js-reload="field_12_2"><label class='gfield_label gform-field-label' for='input_12_2' >E-mailadres<span class="gfield_required"><span class="gfield_required gfield_required_asterisk">*</span></span></label><div class='ginput_container ginput_container_email'> <input name='input_2' id='input_12_2' type='text' value='' class='medium' placeholder='Email address' aria-required="true" aria-invalid="false" /> </div></li><li id="field_12_3" class="gfield gfield--type-hidden gform_hidden field_sublabel_below gfield--no-description field_description_below gfield_visibility_visible" data-js-reload="field_12_3"><div class='ginput_container ginput_container_text'><input name='input_3' id='input_12_3' type='hidden' class='gform_hidden' aria-invalid="false" value='https://www.him.nl/troffelvloer-voordelen-en-nadelen/' /></div></li></ul></div> <div class='gform_footer top_label'> <input type="submit" id="gform_submit_button_12" class="gform_button button btn btn-primary" value="DOWNLOAD DIRECT" onclick='if(window["gf_submitting_12"]){return false;} window["gf_submitting_12"]=true; ' onkeypress='if( event.keyCode == 13 ){ if(window["gf_submitting_12"]){return false;} window["gf_submitting_12"]=true; jQuery("#gform_12").trigger("submit",[true]); }'> <input type='hidden' class='gform_hidden' name='is_submit_12' value='1' /> <input type='hidden' class='gform_hidden' name='gform_submit' value='12' /> <input type='hidden' class='gform_hidden' name='gform_unique_id' value='' /> <input type='hidden' class='gform_hidden' name='state_12' value='WyJbXSIsImQ0NzI3YjdmMzZhYjMzOTI3YzY4MGJhYjMwODMyMDYwIl0=' /> <input type='hidden' class='gform_hidden' name='gform_target_page_number_12' id='gform_target_page_number_12' value='0' /> <input type='hidden' class='gform_hidden' name='gform_source_page_number_12' id='gform_source_page_number_12' value='1' /> <input type='hidden' name='gform_field_values' value='' /> </div> <p style="display: none !important;"><label>&#916;<textarea name="ak_hp_textarea" cols="45" rows="8" maxlength="100"></textarea></label><input type="hidden" id="ak_js_12" name="ak_js" value="84"/><script>document.getElementById( "ak_js_12" ).setAttribute( "value", ( new Date() ).getTime() );</script></p></form> </div><script type="text/javascript"> gform.initializeOnLoaded( function() {gformInitSpinner( 12, 'https://www.him.nl/wp-content/plugins/gravityforms/images/spinner.svg', true );jQuery('#gform_ajax_frame_12').on('load',function(){var contents = jQuery(this).contents().find('*').html();var is_postback = contents.indexOf('GF_AJAX_POSTBACK') >= 0;if(!is_postback){return;}var form_content = jQuery(this).contents().find('#gform_wrapper_12');var is_confirmation = jQuery(this).contents().find('#gform_confirmation_wrapper_12').length > 0;var is_redirect = contents.indexOf('gformRedirect(){') >= 0;var is_form = form_content.length > 0 && ! is_redirect && ! is_confirmation;var mt = parseInt(jQuery('html').css('margin-top'), 10) + parseInt(jQuery('body').css('margin-top'), 10) + 100;if(is_form){jQuery('#gform_wrapper_12').html(form_content.html());if(form_content.hasClass('gform_validation_error')){jQuery('#gform_wrapper_12').addClass('gform_validation_error');} else {jQuery('#gform_wrapper_12').removeClass('gform_validation_error');}setTimeout( function() { /* delay the scroll by 50 milliseconds to fix a bug in chrome */ }, 50 );if(window['gformInitDatepicker']) {gformInitDatepicker();}if(window['gformInitPriceFields']) {gformInitPriceFields();}var current_page = jQuery('#gform_source_page_number_12').val();gformInitSpinner( 12, 'https://www.him.nl/wp-content/plugins/gravityforms/images/spinner.svg', true );jQuery(document).trigger('gform_page_loaded', [12, current_page]);window['gf_submitting_12'] = false;}else if(!is_redirect){var confirmation_content = jQuery(this).contents().find('.GF_AJAX_POSTBACK').html();if(!confirmation_content){confirmation_content = contents;}setTimeout(function(){jQuery('#gform_wrapper_12').replaceWith(confirmation_content);jQuery(document).trigger('gform_confirmation_loaded', [12]);window['gf_submitting_12'] = false;wp.a11y.speak(jQuery('#gform_confirmation_message_12').text());}, 50);}else{jQuery('#gform_12').append(contents);if(window['gformRedirect']) {gformRedirect();}}jQuery(document).trigger('gform_post_render', [12, current_page]);gform.utils.trigger({ event: 'gform/postRender', native: false, data: { formId: 12, currentPage: current_page } });} );} ); </script>
[gravityform id="10" title="false" description="false"]
<div class='gf_browser_unknown gform_wrapper gform_legacy_markup_wrapper gform-theme--no-framework vinduwvloer_wrapper' data-form-theme='legacy' data-form-index='0' id='gform_wrapper_10' ><form method='post' enctype='multipart/form-data' id='gform_10' class='vinduwvloer' action='/troffelvloer-voordelen-en-nadelen/' data-formid='10' > <div class='gform-body gform_body'><ul id='gform_fields_10' class='gform_fields top_label form_sublabel_below description_below'><li id="field_10_1" class="gfield gfield--type-name optin gfield_contains_required field_sublabel_hidden_label gfield--no-description field_description_below hidden_label gfield_visibility_visible" data-js-reload="field_10_1"><label class='gfield_label gform-field-label gfield_label_before_complex' >Naam<span class="gfield_required"><span class="gfield_required gfield_required_asterisk">*</span></span></label><div class='ginput_complex ginput_container ginput_container--name no_prefix has_first_name no_middle_name no_last_name no_suffix gf_name_has_1 ginput_container_name gform-grid-row' id='input_10_1'> <span id='input_10_1_3_container' class='name_first gform-grid-col gform-grid-col--size-auto' > <input type='text' name='input_1.3' id='input_10_1_3' value='' aria-required='true' placeholder='Voornaam' /> <label for='input_10_1_3' class='gform-field-label gform-field-label--type-sub hidden_sub_label screen-reader-text'>Voornaam</label> </span> </div></li><li id="field_10_2" class="gfield gfield--type-email optin gfield_contains_required field_sublabel_below gfield--no-description field_description_below hidden_label gfield_visibility_visible" data-js-reload="field_10_2"><label class='gfield_label gform-field-label' for='input_10_2' >E-mailadres<span class="gfield_required"><span class="gfield_required gfield_required_asterisk">*</span></span></label><div class='ginput_container ginput_container_email'> <input name='input_2' id='input_10_2' type='text' value='' class='medium' placeholder='E-mail adres' aria-required="true" aria-invalid="false" /> </div></li><li id="field_10_5" class="gfield gfield--type-checkbox gfield--type-choice gfield--width-full gfield_description gfield_contains_required field_sublabel_below gfield--no-description field_description_below hidden_label gfield_visibility_visible" data-js-reload="field_10_5"><label class='gfield_label gform-field-label gfield_label_before_complex' >Toestemming<span class="gfield_required"><span class="gfield_required gfield_required_asterisk">*</span></span></label><div class='ginput_container ginput_container_checkbox'><ul class='gfield_checkbox' id='input_10_5'><li class='gchoice gchoice_10_5_1'> <input class='gfield-choice-input' name='input_5.1' type='checkbox' value='Ik ga ermee akkoord dat HIM mijn gegevens verwerkt en mij mailt' id='choice_10_5_1' /> <label for='choice_10_5_1' id='label_10_5_1' class='gform-field-label gform-field-label--type-inline'>Ik ga ermee akkoord dat HIM mijn gegevens verwerkt en mij mailt</label> </li></ul></div></li><li id="field_10_6" class="gfield gfield--type-html gfield--width-full gfield_html gfield_html_formatted gfield_no_follows_desc field_sublabel_below gfield--no-description field_description_below gfield_visibility_visible" data-js-reload="field_10_6"><p><br/></p></li><li id="field_10_3" class="gfield gfield--type-hidden gform_hidden field_sublabel_below gfield--no-description field_description_below gfield_visibility_visible" data-js-reload="field_10_3"><div class='ginput_container ginput_container_text'><input name='input_3' id='input_10_3' type='hidden' class='gform_hidden' aria-invalid="false" value='https://www.him.nl/troffelvloer-voordelen-en-nadelen/' /></div></li></ul></div> <div class='gform_footer top_label'> <input type="submit" id="gform_submit_button_10" class="gform_button button btn btn-primary" value="DOWNLOAD DIRECT" onclick='if(window["gf_submitting_10"]){return false;} window["gf_submitting_10"]=true; ' onkeypress='if( event.keyCode == 13 ){ if(window["gf_submitting_10"]){return false;} window["gf_submitting_10"]=true; jQuery("#gform_10").trigger("submit",[true]); }'> <input type='hidden' class='gform_hidden' name='is_submit_10' value='1' /> <input type='hidden' class='gform_hidden' name='gform_submit' value='10' /> <input type='hidden' class='gform_hidden' name='gform_unique_id' value='' /> <input type='hidden' class='gform_hidden' name='state_10' value='WyJbXSIsImQ0NzI3YjdmMzZhYjMzOTI3YzY4MGJhYjMwODMyMDYwIl0=' /> <input type='hidden' class='gform_hidden' name='gform_target_page_number_10' id='gform_target_page_number_10' value='0' /> <input type='hidden' class='gform_hidden' name='gform_source_page_number_10' id='gform_source_page_number_10' value='1' /> <input type='hidden' name='gform_field_values' value='' /> </div> <p style="display: none !important;"><label>&#916;<textarea name="ak_hp_textarea" cols="45" rows="8" maxlength="100"></textarea></label><input type="hidden" id="ak_js_13" name="ak_js" value="25"/><script>document.getElementById( "ak_js_13" ).setAttribute( "value", ( new Date() ).getTime() );</script></p></form> </div><script type="text/javascript"> gform.initializeOnLoaded( function() {gformInitSpinner( 10, 'https://www.him.nl/wp-content/plugins/gravityforms/images/spinner.svg', true );jQuery('#gform_ajax_frame_10').on('load',function(){var contents = jQuery(this).contents().find('*').html();var is_postback = contents.indexOf('GF_AJAX_POSTBACK') >= 0;if(!is_postback){return;}var form_content = jQuery(this).contents().find('#gform_wrapper_10');var is_confirmation = jQuery(this).contents().find('#gform_confirmation_wrapper_10').length > 0;var is_redirect = contents.indexOf('gformRedirect(){') >= 0;var is_form = form_content.length > 0 && ! is_redirect && ! is_confirmation;var mt = parseInt(jQuery('html').css('margin-top'), 10) + parseInt(jQuery('body').css('margin-top'), 10) + 100;if(is_form){jQuery('#gform_wrapper_10').html(form_content.html());if(form_content.hasClass('gform_validation_error')){jQuery('#gform_wrapper_10').addClass('gform_validation_error');} else {jQuery('#gform_wrapper_10').removeClass('gform_validation_error');}setTimeout( function() { /* delay the scroll by 50 milliseconds to fix a bug in chrome */ }, 50 );if(window['gformInitDatepicker']) {gformInitDatepicker();}if(window['gformInitPriceFields']) {gformInitPriceFields();}var current_page = jQuery('#gform_source_page_number_10').val();gformInitSpinner( 10, 'https://www.him.nl/wp-content/plugins/gravityforms/images/spinner.svg', true );jQuery(document).trigger('gform_page_loaded', [10, current_page]);window['gf_submitting_10'] = false;}else if(!is_redirect){var confirmation_content = jQuery(this).contents().find('.GF_AJAX_POSTBACK').html();if(!confirmation_content){confirmation_content = contents;}setTimeout(function(){jQuery('#gform_wrapper_10').replaceWith(confirmation_content);jQuery(document).trigger('gform_confirmation_loaded', [10]);window['gf_submitting_10'] = false;wp.a11y.speak(jQuery('#gform_confirmation_message_10').text());}, 50);}else{jQuery('#gform_10').append(contents);if(window['gformRedirect']) {gformRedirect();}}jQuery(document).trigger('gform_post_render', [10, current_page]);gform.utils.trigger({ event: 'gform/postRender', native: false, data: { formId: 10, currentPage: current_page } });} );} ); </script>