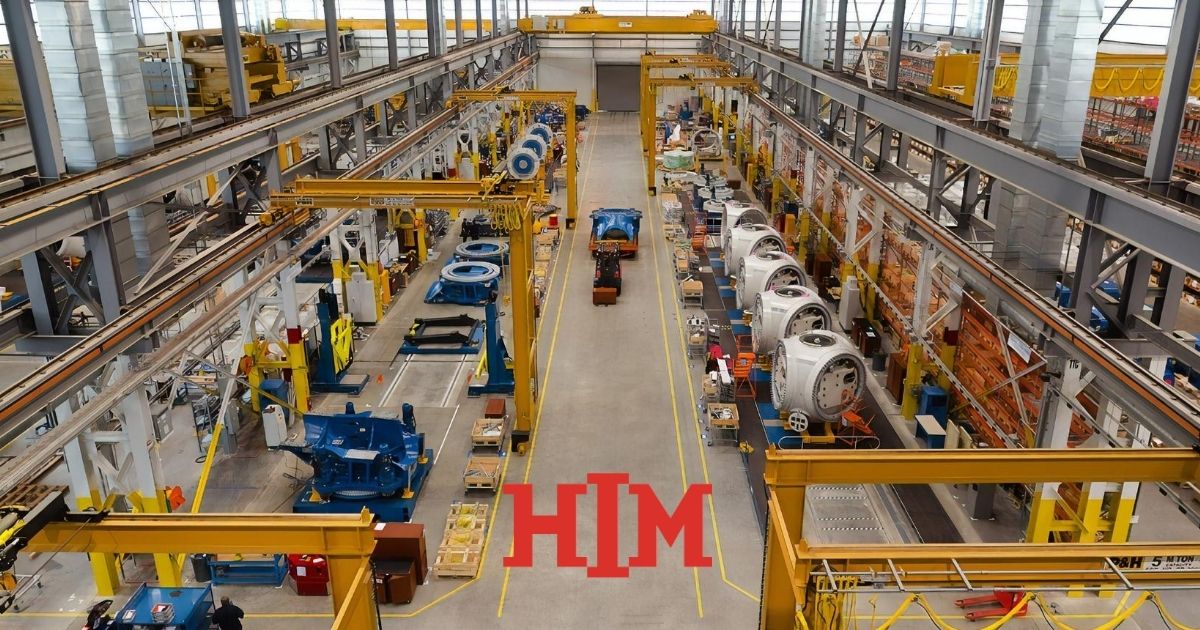 Wanneer het de veiligheid van een industrievloer betreft, is de Arbo-regelgeving duidelijk in zijn eisen. Een industrievloer moet:
Vrij zijn van oneffenheden;
Stabiliteit garanderen;
Hygiënisch gebruik faciliteren;
Beschikken over voldoende antislip-eigenschappen.
Bij HIM vinden we dat u er blind op moet kunnen vertrouwen dat de vloer het welzijn van uw personeel waarborgt. Onze oersterke industrievloer-oplossingen zijn daarom speciaal ontwikkeld rondom elk van de bovengenoemde Arbo-voorwaarden.
Veiligheid industrievloer vergroten: wat is er mogelijk?
Veiligheid kent vele gezichten. Het (h)erkennen en beheersen van de risico's die samenhangen dan wel voortkomen uit uw bedrijfsactiviteiten is dus van primair belang.

HIM onderscheidt drie methoden c.q. eigenschappen die bepalend zijn voor de veiligheid op een industrievloer:

1. Het aanbrengen van signing. Belijningen en markeringen in industriële omgevingen hebben een belangrijke signalerende en procesondersteunende functie. Onze signing toepassingen…
… geven goed en concreet weer waar de gevarenzones op de werkvloer zich bevinden, opdat een veilige afstand tussen medewerkers onderling en/of mens en machine wordt bewaard;
… spelen een grote rol in het aanduiden van nooduitgangen en vluchtroutes, opdat in het geval van calamiteiten de weg naar buiten snel te vinden is.
2. Het toedichten van antislip-eigenschappen. Op vloeren waar vloeistoffen, stof en/of andere materie kunnen ophopen, liggen val- en slippartijen op de loer. Om dergelijke bedrijfsongevallen te voorkomen, is een antislip-afdeklaag meer dan gewenst. Onze industrievloeren zijn niet alleen uitvoerbaar met een stroef oppervlak, maar pakken ook de overige veroorzakers van gladheid bij de wortel aan, namelijk door oneffenheden en andere vormen van deformatie op de vloer op te vullen. 3. Het verbeteren van de hygiëne. Niet elk gevaar is direct waarneembaar. Vooral in de voedselverwerkende industrie vormt de aanwezigheid van micro-organismen een reëel risico voor de (voedsel)veiligheid. Hieronder vallen schadelijke schimmels, mycotoxinen, virussen en bacteriën. Onze kunststofvloeren voldoen aan de HACCP-voorwaarden, wat inhoudt dat deze…
… in een deugdelijke staat verkeren;
… vervaardigd zijn van ondoordringbaar, niet-absorberend en niet-toxisch materiaal;
… eenvoudig desinfecteerbaar zijn.
Vloercoatings en vloersystemen van hoge kwaliteit
Voor lichte industrieën volstaat in veel gevallen het aanbrengen van één of twee epoxy vloercoatings. Voor zware tot zeer zware industrieën adviseren we respectievelijk epoxy vloersystemen of troffelvloeren.
In welke industrie u ook actief bent, bij onze industriële vloeroplossingen kunt u altijd vertrouwen op de volgende kwaliteitseigenschappen:
Extreem sterk;
Bestand tegen vocht;
Makkelijk schoon te houden;
Gelegd met een minimale werkonderbreking;
Uitvoerbaar in de stroefheid van uw voorkeur.
Uw veiligheid is onze prioriteit
Laat de veiligheid op de werkvloer niet aan het toeval over. Doordat onze industrievloeren uitvoerig in ons laboratorium zijn getest op uiteenlopende veiligheidsrisico's, komt u nooit voor verrassingen te staan.
Benieuwd welke vloeroplossing(en) het beste past bij uw industriële toepassing(en)? Ontdek het binnen één minuut via onze handige 'Vind uw vloer'-adviestool.
---
Publicatiedatum: 2020-08-03
Categorie: Nieuws