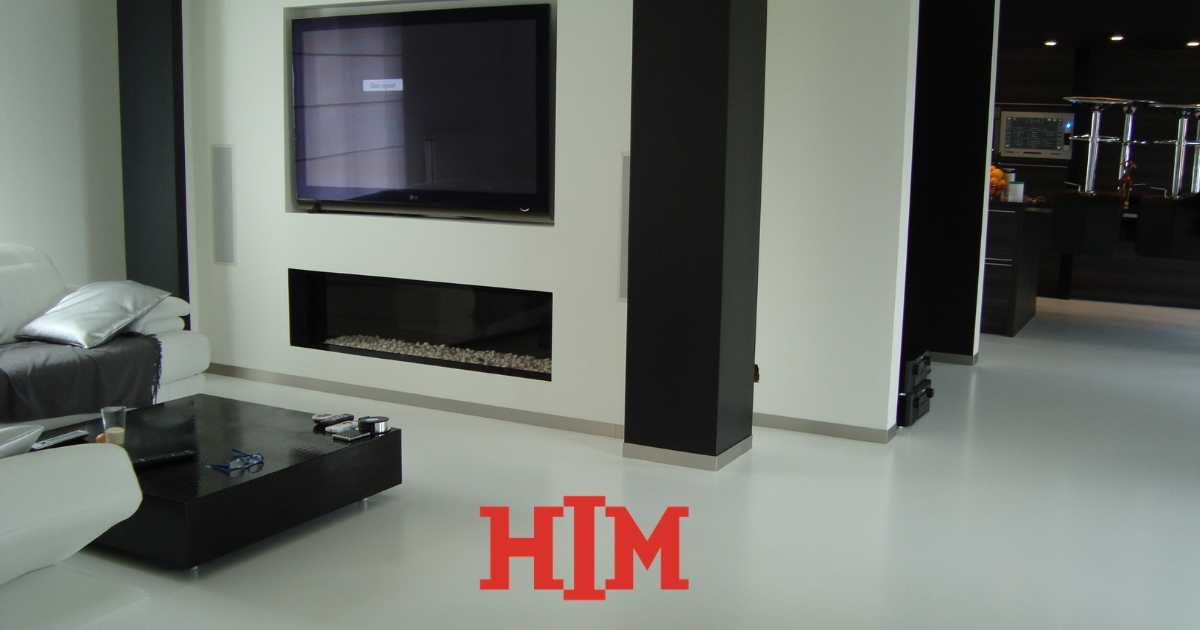 A polyurethane coating is a multifunctional coating. The coating makes floors fluid-tight, seamless, hard-wearing and dirt-repellent. Because of these properties, this type of coating has many applications in public buildings, workshops, showrooms and shops, offices and homes. In this article you can read more about the numerous possibilities of polyurethane coatings.
Polyurethane coating offers countless possibilities
Polyurethane coatings are – although not uncommon – not only used as a finish on self-leveling floors based on the same polymer. Polyurethane coatings are applied regularly to epoxy bonded flooring systems, such as modified epoxy floors and trowel floors. (In the latter case, a sealer is first applied between them, eliminating the natural porosity of the trowel floor.)
Conversely, the application of an epoxy coating on a cast floor made of polyurethane is highly unusual. (A positive exception to this is HIM LMP, a water-dispersed, two-component epoxy coating that can be used to apply markings and signage.)
Application process polyurethane coating
If the coating is applied to an existing (outdated) epoxy or polyurethane floor finish, it must be dry, clean and even.
To promote adhesion, we recommend that you thoroughly degrease the floor beforehand, sand it lightly with an abrasive disc with a small grain and consecutively make it dust-free.
Polyurethane floor coatings can be applied with a roller or brush. It is not necessary to apply a primer in advance.
Form and functionality as desired
Polyurethane coatings can be formulated according to a variety of customer requirements:
PU coatings are available in almost all RAL and NCS colors and as transparent-mat and -satin versions;
PU coatings can also be applied as skid resistant. The coating has an anti-slip effect by adding special anti-slip powder with a grain size of 0.1 mm to the last layer;
If you opt for a thicker PU self-leveling floor small differences in height can be levelled out and the floor has slightly (sound) dampening properties due to its light-elastic nature;
If liquid tightness is sufficient, you can get along well with a waterborne polyurethane floor coating. If chemical resistance is of critical importance when choosing a polyurethane coating, we recommend using a solvent-based variant.
High-quality coatings at HIM
HIM has high-quality and aesthetic polyurethane coatings in various designs. Want to know more? Our advisors are happy to inform you about the possibilities. For more information, call +31 (0) 251-276300 or send a message via our contact page.
---
Publicatiedatum: 2019-07-20
Categorie: News