Trowel floor: What are the advantages and disadvantages?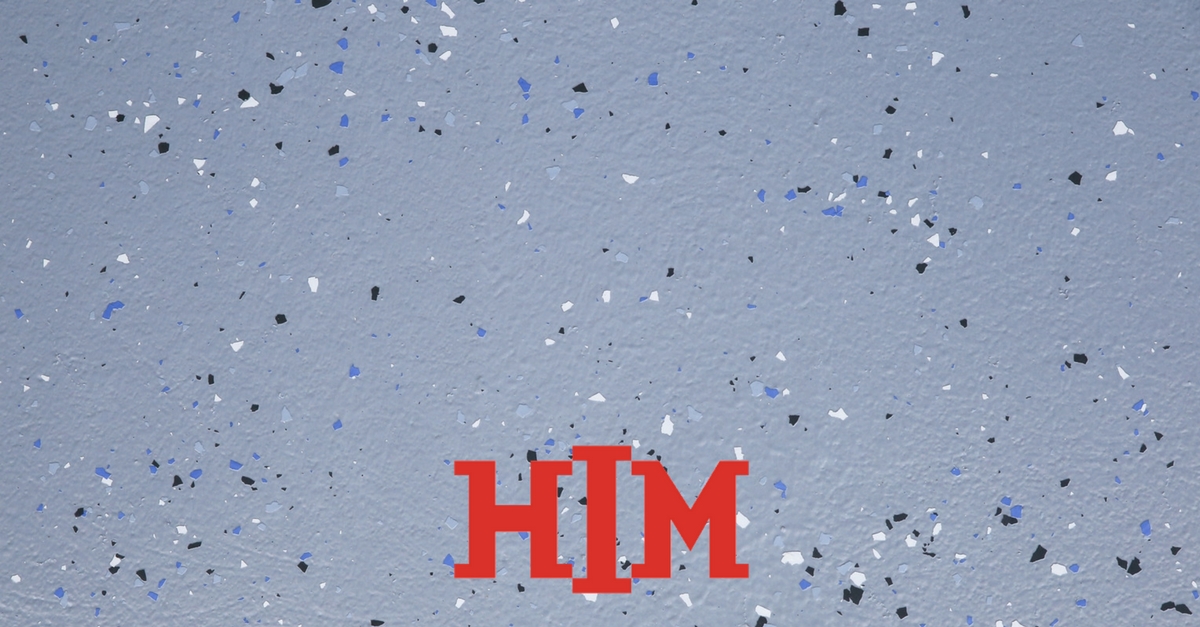 Choosing a trowel floor has its advantages and disadvantages. In principle, a trowel floor is suitable for any room, but not everyone is charmed by the appearance of this type of floor. In this article we outline the most important advantages and disadvantages.
Advantages of trowel floor
Resistant to heavy loads;
Trowel floors are often used in the agricultural or food processing industry because of the strength of the floor.
The floors are resistant to a wide variety of chemicals.
Hard, very abrasion-resistant floor; These floors are much less sensitive to scratches than a polyurethane cast floor.
Works well with underfloor heating; Very important. Especially in living rooms or offices where often floor heating is chosen because of its durability.
Slip-resistant; Trowel floors are often used in wet areas such as bathrooms or toilets.
Perfect application in wet rooms; With this type of floor a slope can be applied. What makes the floor perfect for toilet or shower rooms.
Very suitable for heavy industry; For example, you can find our floors inside Tata Steel.
Disadvantages of trowel floor
Long processing time; Placing the floor takes a total of about five days (including drying time). This is relatively long compared to other types of cast floors.
An experienced floor layer is recommended; It takes a professional to lay a trowel floor. Our advice: leave this to the professional.
Industrial appearance; Gravel or quartz grains are used in the floor, giving the floor a more industrial look. This can of course also be an advantage ..
Want to know more about trowel floors?
Would you like to know more about our trowel floors? Do not hesitate to contact us for the possibilities! Call us on 0251-276300 or mail to verkoop@him.nl.
---
Publicatiedatum: 2018-03-09
Categorie: News
[gravityform id="13" title="false" description="false"]
<div class='gf_browser_unknown gform_wrapper vinduwvloer_wrapper gform_legacy_markup_wrapper' id='gform_wrapper_13' style='display:none'><form method='post' enctype='multipart/form-data' id='gform_13' class='vinduwvloer gform_legacy_markup' action='/en/trowel-floor-what-are-the-advantages-and-disadvantages/' > <div class='gform_body gform-body'><ul id='gform_fields_13' class='gform_fields top_label form_sublabel_below description_below'><li id="field_13_1" class="gfield optin gfield_contains_required field_sublabel_hidden_label field_description_below hidden_label gfield_visibility_visible" data-js-reload="field_13_1"><label class='gfield_label gfield_label_before_complex' >Naam<span class="gfield_required"><span class="gfield_required gfield_required_asterisk">*</span></span></label><div class='ginput_complex ginput_container no_prefix has_first_name no_middle_name no_last_name no_suffix gf_name_has_1 ginput_container_name' id='input_13_1'> <span id='input_13_1_3_container' class='name_first' > <input type='text' name='input_1.3' id='input_13_1_3' value='' aria-required='true' placeholder='Voornaam' /> <label for='input_13_1_3' class='hidden_sub_label screen-reader-text'>First</label> </span> </div></li><li id="field_13_2" class="gfield optin gfield_contains_required field_sublabel_below field_description_below hidden_label gfield_visibility_visible" data-js-reload="field_13_2"><label class='gfield_label' for='input_13_2' >E-mailadres<span class="gfield_required"><span class="gfield_required gfield_required_asterisk">*</span></span></label><div class='ginput_container ginput_container_email'> <input name='input_2' id='input_13_2' type='text' value='' class='medium' placeholder='E-mailadres' aria-required="true" aria-invalid="false" /> </div></li><li id="field_13_3" class="gfield gform_hidden field_sublabel_below field_description_below gfield_visibility_visible" data-js-reload="field_13_3"><div class='ginput_container ginput_container_text'><input name='input_3' id='input_13_3' type='hidden' class='gform_hidden' aria-invalid="false" value='https://www.him.nl/en/trowel-floor-what-are-the-advantages-and-disadvantages/' /></div></li></ul></div> <div class='gform_footer top_label'> <input type="submit" id="gform_submit_button_13" class="gform_button button btn btn-primary" value="DOWNLOAD DIRECT" onclick='if(window["gf_submitting_13"]){return false;} window["gf_submitting_13"]=true; ' onkeypress='if( event.keyCode == 13 ){ if(window["gf_submitting_13"]){return false;} window["gf_submitting_13"]=true; jQuery("#gform_13").trigger("submit",[true]); }'> <input type='hidden' class='gform_hidden' name='is_submit_13' value='1' /> <input type='hidden' class='gform_hidden' name='gform_submit' value='13' /> <input type='hidden' class='gform_hidden' name='gform_unique_id' value='' /> <input type='hidden' class='gform_hidden' name='state_13' value='WyJbXSIsImQ0NzI3YjdmMzZhYjMzOTI3YzY4MGJhYjMwODMyMDYwIl0=' /> <input type='hidden' class='gform_hidden' name='gform_target_page_number_13' id='gform_target_page_number_13' value='0' /> <input type='hidden' class='gform_hidden' name='gform_source_page_number_13' id='gform_source_page_number_13' value='1' /> <input type='hidden' name='gform_field_values' value='' /> </div> <p style="display: none !important;"><label>&#916;<textarea name="ak_hp_textarea" cols="45" rows="8" maxlength="100"></textarea></label><input type="hidden" id="ak_js_2" name="ak_js" value="117"/><script>document.getElementById( "ak_js_2" ).setAttribute( "value", ( new Date() ).getTime() );</script></p></form> </div>
[gravityform id="22" title="false" description="false"]
<div class='gf_browser_unknown gform_wrapper vinduwvloer_wrapper gform_legacy_markup_wrapper' id='gform_wrapper_22' ><form method='post' enctype='multipart/form-data' id='gform_22' class='vinduwvloer gform_legacy_markup' action='/en/trowel-floor-what-are-the-advantages-and-disadvantages/' > <div class='gform_body gform-body'><ul id='gform_fields_22' class='gform_fields top_label form_sublabel_below description_below'><li id="field_22_1" class="gfield optin gfield_contains_required field_sublabel_hidden_label field_description_below hidden_label gfield_visibility_visible" data-js-reload="field_22_1"><label class='gfield_label gfield_label_before_complex' >Naam<span class="gfield_required"><span class="gfield_required gfield_required_asterisk">*</span></span></label><div class='ginput_complex ginput_container no_prefix has_first_name no_middle_name no_last_name no_suffix gf_name_has_1 ginput_container_name' id='input_22_1'> <span id='input_22_1_3_container' class='name_first' > <input type='text' name='input_1.3' id='input_22_1_3' value='' aria-required='true' placeholder='Voornaam' /> <label for='input_22_1_3' class='hidden_sub_label screen-reader-text'>First</label> </span> </div></li><li id="field_22_2" class="gfield optin gfield_contains_required field_sublabel_below field_description_below hidden_label gfield_visibility_visible" data-js-reload="field_22_2"><label class='gfield_label' for='input_22_2' >E-mailadres<span class="gfield_required"><span class="gfield_required gfield_required_asterisk">*</span></span></label><div class='ginput_container ginput_container_email'> <input name='input_2' id='input_22_2' type='text' value='' class='medium' placeholder='E-mail adres' aria-required="true" aria-invalid="false" /> </div></li><li id="field_22_3" class="gfield gform_hidden field_sublabel_below field_description_below gfield_visibility_visible" data-js-reload="field_22_3"><div class='ginput_container ginput_container_text'><input name='input_3' id='input_22_3' type='hidden' class='gform_hidden' aria-invalid="false" value='https://www.him.nl/en/trowel-floor-what-are-the-advantages-and-disadvantages/' /></div></li></ul></div> <div class='gform_footer top_label'> <input type="submit" id="gform_submit_button_22" class="gform_button button btn btn-primary" value="DOWNLOAD DIRECT" onclick='if(window["gf_submitting_22"]){return false;} window["gf_submitting_22"]=true; ' onkeypress='if( event.keyCode == 13 ){ if(window["gf_submitting_22"]){return false;} window["gf_submitting_22"]=true; jQuery("#gform_22").trigger("submit",[true]); }'> <input type='hidden' class='gform_hidden' name='is_submit_22' value='1' /> <input type='hidden' class='gform_hidden' name='gform_submit' value='22' /> <input type='hidden' class='gform_hidden' name='gform_unique_id' value='' /> <input type='hidden' class='gform_hidden' name='state_22' value='WyJbXSIsImQ0NzI3YjdmMzZhYjMzOTI3YzY4MGJhYjMwODMyMDYwIl0=' /> <input type='hidden' class='gform_hidden' name='gform_target_page_number_22' id='gform_target_page_number_22' value='0' /> <input type='hidden' class='gform_hidden' name='gform_source_page_number_22' id='gform_source_page_number_22' value='1' /> <input type='hidden' name='gform_field_values' value='' /> </div> <p style="display: none !important;"><label>&#916;<textarea name="ak_hp_textarea" cols="45" rows="8" maxlength="100"></textarea></label><input type="hidden" id="ak_js_3" name="ak_js" value="230"/><script>document.getElementById( "ak_js_3" ).setAttribute( "value", ( new Date() ).getTime() );</script></p></form> </div>
[gravityform id="24" title="false" description="false"]
<div class='gf_browser_unknown gform_wrapper vinduwvloer_wrapper gform_legacy_markup_wrapper' id='gform_wrapper_24' ><form method='post' enctype='multipart/form-data' id='gform_24' class='vinduwvloer gform_legacy_markup' action='/en/trowel-floor-what-are-the-advantages-and-disadvantages/' > <div class='gform_body gform-body'><ul id='gform_fields_24' class='gform_fields top_label form_sublabel_below description_below'><li id="field_24_1" class="gfield optin gfield_contains_required field_sublabel_hidden_label field_description_below hidden_label gfield_visibility_visible" data-js-reload="field_24_1"><label class='gfield_label gfield_label_before_complex' >First name<span class="gfield_required"><span class="gfield_required gfield_required_asterisk">*</span></span></label><div class='ginput_complex ginput_container no_prefix has_first_name no_middle_name no_last_name no_suffix gf_name_has_1 ginput_container_name' id='input_24_1'> <span id='input_24_1_3_container' class='name_first' > <input type='text' name='input_1.3' id='input_24_1_3' value='' aria-required='true' placeholder='First name' /> <label for='input_24_1_3' class='hidden_sub_label screen-reader-text'>First name</label> </span> </div></li><li id="field_24_2" class="gfield optin gfield_contains_required field_sublabel_below field_description_below hidden_label gfield_visibility_visible" data-js-reload="field_24_2"><label class='gfield_label' for='input_24_2' >E-mail address<span class="gfield_required"><span class="gfield_required gfield_required_asterisk">*</span></span></label><div class='ginput_container ginput_container_email'> <input name='input_2' id='input_24_2' type='text' value='' class='medium' placeholder='E-mail address' aria-required="true" aria-invalid="false" /> </div></li><li id="field_24_3" class="gfield gform_hidden field_sublabel_below field_description_below gfield_visibility_visible" data-js-reload="field_24_3"><div class='ginput_container ginput_container_text'><input name='input_3' id='input_24_3' type='hidden' class='gform_hidden' aria-invalid="false" value='https://www.him.nl/en/trowel-floor-what-are-the-advantages-and-disadvantages/' /></div></li></ul></div> <div class='gform_footer top_label'> <input type="submit" id="gform_submit_button_24" class="gform_button button btn btn-primary" value="DOWNLOAD DIRECT" onclick='if(window["gf_submitting_24"]){return false;} window["gf_submitting_24"]=true; ' onkeypress='if( event.keyCode == 13 ){ if(window["gf_submitting_24"]){return false;} window["gf_submitting_24"]=true; jQuery("#gform_24").trigger("submit",[true]); }'> <input type='hidden' class='gform_hidden' name='is_submit_24' value='1' /> <input type='hidden' class='gform_hidden' name='gform_submit' value='24' /> <input type='hidden' class='gform_hidden' name='gform_unique_id' value='' /> <input type='hidden' class='gform_hidden' name='state_24' value='WyJbXSIsImQ0NzI3YjdmMzZhYjMzOTI3YzY4MGJhYjMwODMyMDYwIl0=' /> <input type='hidden' class='gform_hidden' name='gform_target_page_number_24' id='gform_target_page_number_24' value='0' /> <input type='hidden' class='gform_hidden' name='gform_source_page_number_24' id='gform_source_page_number_24' value='1' /> <input type='hidden' name='gform_field_values' value='' /> </div> <p style="display: none !important;"><label>&#916;<textarea name="ak_hp_textarea" cols="45" rows="8" maxlength="100"></textarea></label><input type="hidden" id="ak_js_4" name="ak_js" value="24"/><script>document.getElementById( "ak_js_4" ).setAttribute( "value", ( new Date() ).getTime() );</script></p></form> </div>
[gravityform id="22" title="false" description="false"]
<div class='gf_browser_unknown gform_wrapper vinduwvloer_wrapper gform_legacy_markup_wrapper' id='gform_wrapper_22' ><form method='post' enctype='multipart/form-data' id='gform_22' class='vinduwvloer gform_legacy_markup' action='/en/trowel-floor-what-are-the-advantages-and-disadvantages/' > <div class='gform_body gform-body'><ul id='gform_fields_22' class='gform_fields top_label form_sublabel_below description_below'><li id="field_22_1" class="gfield optin gfield_contains_required field_sublabel_hidden_label field_description_below hidden_label gfield_visibility_visible" data-js-reload="field_22_1"><label class='gfield_label gfield_label_before_complex' >Naam<span class="gfield_required"><span class="gfield_required gfield_required_asterisk">*</span></span></label><div class='ginput_complex ginput_container no_prefix has_first_name no_middle_name no_last_name no_suffix gf_name_has_1 ginput_container_name' id='input_22_1'> <span id='input_22_1_3_container' class='name_first' > <input type='text' name='input_1.3' id='input_22_1_3' value='' aria-required='true' placeholder='Voornaam' /> <label for='input_22_1_3' class='hidden_sub_label screen-reader-text'>First</label> </span> </div></li><li id="field_22_2" class="gfield optin gfield_contains_required field_sublabel_below field_description_below hidden_label gfield_visibility_visible" data-js-reload="field_22_2"><label class='gfield_label' for='input_22_2' >E-mailadres<span class="gfield_required"><span class="gfield_required gfield_required_asterisk">*</span></span></label><div class='ginput_container ginput_container_email'> <input name='input_2' id='input_22_2' type='text' value='' class='medium' placeholder='E-mail adres' aria-required="true" aria-invalid="false" /> </div></li><li id="field_22_3" class="gfield gform_hidden field_sublabel_below field_description_below gfield_visibility_visible" data-js-reload="field_22_3"><div class='ginput_container ginput_container_text'><input name='input_3' id='input_22_3' type='hidden' class='gform_hidden' aria-invalid="false" value='https://www.him.nl/en/trowel-floor-what-are-the-advantages-and-disadvantages/' /></div></li></ul></div> <div class='gform_footer top_label'> <input type="submit" id="gform_submit_button_22" class="gform_button button btn btn-primary" value="DOWNLOAD DIRECT" onclick='if(window["gf_submitting_22"]){return false;} window["gf_submitting_22"]=true; ' onkeypress='if( event.keyCode == 13 ){ if(window["gf_submitting_22"]){return false;} window["gf_submitting_22"]=true; jQuery("#gform_22").trigger("submit",[true]); }'> <input type='hidden' class='gform_hidden' name='is_submit_22' value='1' /> <input type='hidden' class='gform_hidden' name='gform_submit' value='22' /> <input type='hidden' class='gform_hidden' name='gform_unique_id' value='' /> <input type='hidden' class='gform_hidden' name='state_22' value='WyJbXSIsImQ0NzI3YjdmMzZhYjMzOTI3YzY4MGJhYjMwODMyMDYwIl0=' /> <input type='hidden' class='gform_hidden' name='gform_target_page_number_22' id='gform_target_page_number_22' value='0' /> <input type='hidden' class='gform_hidden' name='gform_source_page_number_22' id='gform_source_page_number_22' value='1' /> <input type='hidden' name='gform_field_values' value='' /> </div> <p style="display: none !important;"><label>&#916;<textarea name="ak_hp_textarea" cols="45" rows="8" maxlength="100"></textarea></label><input type="hidden" id="ak_js_5" name="ak_js" value="147"/><script>document.getElementById( "ak_js_5" ).setAttribute( "value", ( new Date() ).getTime() );</script></p></form> </div>
[gravityform id="16" title="false" description="false"]
<div class='gf_browser_unknown gform_wrapper vinduwvloer_wrapper gform_legacy_markup_wrapper' id='gform_wrapper_16' style='display:none'><form method='post' enctype='multipart/form-data' id='gform_16' class='vinduwvloer gform_legacy_markup' action='/en/trowel-floor-what-are-the-advantages-and-disadvantages/' > <div class='gform_body gform-body'><ul id='gform_fields_16' class='gform_fields top_label form_sublabel_below description_below'><li id="field_16_1" class="gfield optin gfield_contains_required field_sublabel_hidden_label field_description_below hidden_label gfield_visibility_visible" data-js-reload="field_16_1"><label class='gfield_label gfield_label_before_complex' >Name<span class="gfield_required"><span class="gfield_required gfield_required_asterisk">*</span></span></label><div class='ginput_complex ginput_container no_prefix has_first_name no_middle_name no_last_name no_suffix gf_name_has_1 ginput_container_name' id='input_16_1'> <span id='input_16_1_3_container' class='name_first' > <input type='text' name='input_1.3' id='input_16_1_3' value='' aria-required='true' placeholder='First name' /> <label for='input_16_1_3' class='hidden_sub_label screen-reader-text'>First name</label> </span> </div></li><li id="field_16_2" class="gfield optin gfield_contains_required field_sublabel_below field_description_below hidden_label gfield_visibility_visible" data-js-reload="field_16_2"><label class='gfield_label' for='input_16_2' >E-mail address<span class="gfield_required"><span class="gfield_required gfield_required_asterisk">*</span></span></label><div class='ginput_container ginput_container_email'> <input name='input_2' id='input_16_2' type='text' value='' class='medium' placeholder='E-mail address' aria-required="true" aria-invalid="false" /> </div></li><li id="field_16_3" class="gfield gform_hidden field_sublabel_below field_description_below gfield_visibility_visible" data-js-reload="field_16_3"><div class='ginput_container ginput_container_text'><input name='input_3' id='input_16_3' type='hidden' class='gform_hidden' aria-invalid="false" value='https://www.him.nl/en/trowel-floor-what-are-the-advantages-and-disadvantages/' /></div></li><li id="field_16_4" class="gfield gfield--width-full gfield_contains_required field_sublabel_below field_description_below gfield_visibility_visible" data-js-reload="field_16_4"><label class='gfield_label gfield_label_before_complex' >GDPR permission<span class="gfield_required"><span class="gfield_required gfield_required_asterisk">*</span></span></label><div class='ginput_container ginput_container_checkbox'><ul class='gfield_checkbox' id='input_16_4'><li class='gchoice gchoice_16_4_1'> <input class='gfield-choice-input' name='input_4.1' type='checkbox' value='I give permission for HIM to email me and to store my information.' id='choice_16_4_1' aria-describedby="gfield_description_16_4"/> <label for='choice_16_4_1' id='label_16_4_1'>I give permission for HIM to email me and to store my information.</label> </li></ul></div><div class='gfield_description' id='gfield_description_16_4'>HIM uses your information to administer your account. By agreeing to these terms you give HIM permission to store your data and provide you with the requested information. </div></li><li id="field_submit" class="gfield gfield--width-full field_sublabel_below field_description_below gfield_visibility_visible" data-field-class="gform_editor_submit_container" data-field-position="inline" data-js-reload="true"><input type="submit" id="gform_submit_button_16" class="gform-button gform-button--white button btn btn-primary" value="DOWNLOAD DIRECT" onclick='if(window["gf_submitting_16"]){return false;} window["gf_submitting_16"]=true; ' onkeypress='if( event.keyCode == 13 ){ if(window["gf_submitting_16"]){return false;} window["gf_submitting_16"]=true; jQuery("#gform_16").trigger("submit",[true]); }'></li></ul></div> <div class='gform_footer top_label'> <input type='hidden' class='gform_hidden' name='is_submit_16' value='1' /> <input type='hidden' class='gform_hidden' name='gform_submit' value='16' /> <input type='hidden' class='gform_hidden' name='gform_unique_id' value='' /> <input type='hidden' class='gform_hidden' name='state_16' value='WyJbXSIsImQ0NzI3YjdmMzZhYjMzOTI3YzY4MGJhYjMwODMyMDYwIl0=' /> <input type='hidden' class='gform_hidden' name='gform_target_page_number_16' id='gform_target_page_number_16' value='0' /> <input type='hidden' class='gform_hidden' name='gform_source_page_number_16' id='gform_source_page_number_16' value='1' /> <input type='hidden' name='gform_field_values' value='' /> </div> <p style="display: none !important;"><label>&#916;<textarea name="ak_hp_textarea" cols="45" rows="8" maxlength="100"></textarea></label><input type="hidden" id="ak_js_6" name="ak_js" value="20"/><script>document.getElementById( "ak_js_6" ).setAttribute( "value", ( new Date() ).getTime() );</script></p></form> </div>
[gravityform id="13" title="false" description="false"]
<div class='gf_browser_unknown gform_wrapper vinduwvloer_wrapper gform_legacy_markup_wrapper' id='gform_wrapper_13' style='display:none'><form method='post' enctype='multipart/form-data' id='gform_13' class='vinduwvloer gform_legacy_markup' action='/en/trowel-floor-what-are-the-advantages-and-disadvantages/' > <div class='gform_body gform-body'><ul id='gform_fields_13' class='gform_fields top_label form_sublabel_below description_below'><li id="field_13_1" class="gfield optin gfield_contains_required field_sublabel_hidden_label field_description_below hidden_label gfield_visibility_visible" data-js-reload="field_13_1"><label class='gfield_label gfield_label_before_complex' >Naam<span class="gfield_required"><span class="gfield_required gfield_required_asterisk">*</span></span></label><div class='ginput_complex ginput_container no_prefix has_first_name no_middle_name no_last_name no_suffix gf_name_has_1 ginput_container_name' id='input_13_1'> <span id='input_13_1_3_container' class='name_first' > <input type='text' name='input_1.3' id='input_13_1_3' value='' aria-required='true' placeholder='Voornaam' /> <label for='input_13_1_3' class='hidden_sub_label screen-reader-text'>First</label> </span> </div></li><li id="field_13_2" class="gfield optin gfield_contains_required field_sublabel_below field_description_below hidden_label gfield_visibility_visible" data-js-reload="field_13_2"><label class='gfield_label' for='input_13_2' >E-mailadres<span class="gfield_required"><span class="gfield_required gfield_required_asterisk">*</span></span></label><div class='ginput_container ginput_container_email'> <input name='input_2' id='input_13_2' type='text' value='' class='medium' placeholder='E-mailadres' aria-required="true" aria-invalid="false" /> </div></li><li id="field_13_3" class="gfield gform_hidden field_sublabel_below field_description_below gfield_visibility_visible" data-js-reload="field_13_3"><div class='ginput_container ginput_container_text'><input name='input_3' id='input_13_3' type='hidden' class='gform_hidden' aria-invalid="false" value='https://www.him.nl/en/trowel-floor-what-are-the-advantages-and-disadvantages/' /></div></li></ul></div> <div class='gform_footer top_label'> <input type="submit" id="gform_submit_button_13" class="gform_button button btn btn-primary" value="DOWNLOAD DIRECT" onclick='if(window["gf_submitting_13"]){return false;} window["gf_submitting_13"]=true; ' onkeypress='if( event.keyCode == 13 ){ if(window["gf_submitting_13"]){return false;} window["gf_submitting_13"]=true; jQuery("#gform_13").trigger("submit",[true]); }'> <input type='hidden' class='gform_hidden' name='is_submit_13' value='1' /> <input type='hidden' class='gform_hidden' name='gform_submit' value='13' /> <input type='hidden' class='gform_hidden' name='gform_unique_id' value='' /> <input type='hidden' class='gform_hidden' name='state_13' value='WyJbXSIsImQ0NzI3YjdmMzZhYjMzOTI3YzY4MGJhYjMwODMyMDYwIl0=' /> <input type='hidden' class='gform_hidden' name='gform_target_page_number_13' id='gform_target_page_number_13' value='0' /> <input type='hidden' class='gform_hidden' name='gform_source_page_number_13' id='gform_source_page_number_13' value='1' /> <input type='hidden' name='gform_field_values' value='' /> </div> <p style="display: none !important;"><label>&#916;<textarea name="ak_hp_textarea" cols="45" rows="8" maxlength="100"></textarea></label><input type="hidden" id="ak_js_7" name="ak_js" value="3"/><script>document.getElementById( "ak_js_7" ).setAttribute( "value", ( new Date() ).getTime() );</script></p></form> </div>
[gravityform id="24" title="false" description="false"]
<div class='gf_browser_unknown gform_wrapper vinduwvloer_wrapper gform_legacy_markup_wrapper' id='gform_wrapper_24' ><form method='post' enctype='multipart/form-data' id='gform_24' class='vinduwvloer gform_legacy_markup' action='/en/trowel-floor-what-are-the-advantages-and-disadvantages/' > <div class='gform_body gform-body'><ul id='gform_fields_24' class='gform_fields top_label form_sublabel_below description_below'><li id="field_24_1" class="gfield optin gfield_contains_required field_sublabel_hidden_label field_description_below hidden_label gfield_visibility_visible" data-js-reload="field_24_1"><label class='gfield_label gfield_label_before_complex' >First name<span class="gfield_required"><span class="gfield_required gfield_required_asterisk">*</span></span></label><div class='ginput_complex ginput_container no_prefix has_first_name no_middle_name no_last_name no_suffix gf_name_has_1 ginput_container_name' id='input_24_1'> <span id='input_24_1_3_container' class='name_first' > <input type='text' name='input_1.3' id='input_24_1_3' value='' aria-required='true' placeholder='First name' /> <label for='input_24_1_3' class='hidden_sub_label screen-reader-text'>First name</label> </span> </div></li><li id="field_24_2" class="gfield optin gfield_contains_required field_sublabel_below field_description_below hidden_label gfield_visibility_visible" data-js-reload="field_24_2"><label class='gfield_label' for='input_24_2' >E-mail address<span class="gfield_required"><span class="gfield_required gfield_required_asterisk">*</span></span></label><div class='ginput_container ginput_container_email'> <input name='input_2' id='input_24_2' type='text' value='' class='medium' placeholder='E-mail address' aria-required="true" aria-invalid="false" /> </div></li><li id="field_24_3" class="gfield gform_hidden field_sublabel_below field_description_below gfield_visibility_visible" data-js-reload="field_24_3"><div class='ginput_container ginput_container_text'><input name='input_3' id='input_24_3' type='hidden' class='gform_hidden' aria-invalid="false" value='https://www.him.nl/en/trowel-floor-what-are-the-advantages-and-disadvantages/' /></div></li></ul></div> <div class='gform_footer top_label'> <input type="submit" id="gform_submit_button_24" class="gform_button button btn btn-primary" value="DOWNLOAD DIRECT" onclick='if(window["gf_submitting_24"]){return false;} window["gf_submitting_24"]=true; ' onkeypress='if( event.keyCode == 13 ){ if(window["gf_submitting_24"]){return false;} window["gf_submitting_24"]=true; jQuery("#gform_24").trigger("submit",[true]); }'> <input type='hidden' class='gform_hidden' name='is_submit_24' value='1' /> <input type='hidden' class='gform_hidden' name='gform_submit' value='24' /> <input type='hidden' class='gform_hidden' name='gform_unique_id' value='' /> <input type='hidden' class='gform_hidden' name='state_24' value='WyJbXSIsImQ0NzI3YjdmMzZhYjMzOTI3YzY4MGJhYjMwODMyMDYwIl0=' /> <input type='hidden' class='gform_hidden' name='gform_target_page_number_24' id='gform_target_page_number_24' value='0' /> <input type='hidden' class='gform_hidden' name='gform_source_page_number_24' id='gform_source_page_number_24' value='1' /> <input type='hidden' name='gform_field_values' value='' /> </div> <p style="display: none !important;"><label>&#916;<textarea name="ak_hp_textarea" cols="45" rows="8" maxlength="100"></textarea></label><input type="hidden" id="ak_js_8" name="ak_js" value="204"/><script>document.getElementById( "ak_js_8" ).setAttribute( "value", ( new Date() ).getTime() );</script></p></form> </div>
[gravityform id="22" title="false" description="false"]
<div class='gf_browser_unknown gform_wrapper vinduwvloer_wrapper gform_legacy_markup_wrapper' id='gform_wrapper_22' ><form method='post' enctype='multipart/form-data' id='gform_22' class='vinduwvloer gform_legacy_markup' action='/en/trowel-floor-what-are-the-advantages-and-disadvantages/' > <div class='gform_body gform-body'><ul id='gform_fields_22' class='gform_fields top_label form_sublabel_below description_below'><li id="field_22_1" class="gfield optin gfield_contains_required field_sublabel_hidden_label field_description_below hidden_label gfield_visibility_visible" data-js-reload="field_22_1"><label class='gfield_label gfield_label_before_complex' >Naam<span class="gfield_required"><span class="gfield_required gfield_required_asterisk">*</span></span></label><div class='ginput_complex ginput_container no_prefix has_first_name no_middle_name no_last_name no_suffix gf_name_has_1 ginput_container_name' id='input_22_1'> <span id='input_22_1_3_container' class='name_first' > <input type='text' name='input_1.3' id='input_22_1_3' value='' aria-required='true' placeholder='Voornaam' /> <label for='input_22_1_3' class='hidden_sub_label screen-reader-text'>First</label> </span> </div></li><li id="field_22_2" class="gfield optin gfield_contains_required field_sublabel_below field_description_below hidden_label gfield_visibility_visible" data-js-reload="field_22_2"><label class='gfield_label' for='input_22_2' >E-mailadres<span class="gfield_required"><span class="gfield_required gfield_required_asterisk">*</span></span></label><div class='ginput_container ginput_container_email'> <input name='input_2' id='input_22_2' type='text' value='' class='medium' placeholder='E-mail adres' aria-required="true" aria-invalid="false" /> </div></li><li id="field_22_3" class="gfield gform_hidden field_sublabel_below field_description_below gfield_visibility_visible" data-js-reload="field_22_3"><div class='ginput_container ginput_container_text'><input name='input_3' id='input_22_3' type='hidden' class='gform_hidden' aria-invalid="false" value='https://www.him.nl/en/trowel-floor-what-are-the-advantages-and-disadvantages/' /></div></li></ul></div> <div class='gform_footer top_label'> <input type="submit" id="gform_submit_button_22" class="gform_button button btn btn-primary" value="DOWNLOAD DIRECT" onclick='if(window["gf_submitting_22"]){return false;} window["gf_submitting_22"]=true; ' onkeypress='if( event.keyCode == 13 ){ if(window["gf_submitting_22"]){return false;} window["gf_submitting_22"]=true; jQuery("#gform_22").trigger("submit",[true]); }'> <input type='hidden' class='gform_hidden' name='is_submit_22' value='1' /> <input type='hidden' class='gform_hidden' name='gform_submit' value='22' /> <input type='hidden' class='gform_hidden' name='gform_unique_id' value='' /> <input type='hidden' class='gform_hidden' name='state_22' value='WyJbXSIsImQ0NzI3YjdmMzZhYjMzOTI3YzY4MGJhYjMwODMyMDYwIl0=' /> <input type='hidden' class='gform_hidden' name='gform_target_page_number_22' id='gform_target_page_number_22' value='0' /> <input type='hidden' class='gform_hidden' name='gform_source_page_number_22' id='gform_source_page_number_22' value='1' /> <input type='hidden' name='gform_field_values' value='' /> </div> <p style="display: none !important;"><label>&#916;<textarea name="ak_hp_textarea" cols="45" rows="8" maxlength="100"></textarea></label><input type="hidden" id="ak_js_9" name="ak_js" value="133"/><script>document.getElementById( "ak_js_9" ).setAttribute( "value", ( new Date() ).getTime() );</script></p></form> </div>
[gravityform id="24" title="false" description="false"]
<div class='gf_browser_unknown gform_wrapper vinduwvloer_wrapper gform_legacy_markup_wrapper' id='gform_wrapper_24' ><form method='post' enctype='multipart/form-data' id='gform_24' class='vinduwvloer gform_legacy_markup' action='/en/trowel-floor-what-are-the-advantages-and-disadvantages/' > <div class='gform_body gform-body'><ul id='gform_fields_24' class='gform_fields top_label form_sublabel_below description_below'><li id="field_24_1" class="gfield optin gfield_contains_required field_sublabel_hidden_label field_description_below hidden_label gfield_visibility_visible" data-js-reload="field_24_1"><label class='gfield_label gfield_label_before_complex' >First name<span class="gfield_required"><span class="gfield_required gfield_required_asterisk">*</span></span></label><div class='ginput_complex ginput_container no_prefix has_first_name no_middle_name no_last_name no_suffix gf_name_has_1 ginput_container_name' id='input_24_1'> <span id='input_24_1_3_container' class='name_first' > <input type='text' name='input_1.3' id='input_24_1_3' value='' aria-required='true' placeholder='First name' /> <label for='input_24_1_3' class='hidden_sub_label screen-reader-text'>First name</label> </span> </div></li><li id="field_24_2" class="gfield optin gfield_contains_required field_sublabel_below field_description_below hidden_label gfield_visibility_visible" data-js-reload="field_24_2"><label class='gfield_label' for='input_24_2' >E-mail address<span class="gfield_required"><span class="gfield_required gfield_required_asterisk">*</span></span></label><div class='ginput_container ginput_container_email'> <input name='input_2' id='input_24_2' type='text' value='' class='medium' placeholder='E-mail address' aria-required="true" aria-invalid="false" /> </div></li><li id="field_24_3" class="gfield gform_hidden field_sublabel_below field_description_below gfield_visibility_visible" data-js-reload="field_24_3"><div class='ginput_container ginput_container_text'><input name='input_3' id='input_24_3' type='hidden' class='gform_hidden' aria-invalid="false" value='https://www.him.nl/en/trowel-floor-what-are-the-advantages-and-disadvantages/' /></div></li></ul></div> <div class='gform_footer top_label'> <input type="submit" id="gform_submit_button_24" class="gform_button button btn btn-primary" value="DOWNLOAD DIRECT" onclick='if(window["gf_submitting_24"]){return false;} window["gf_submitting_24"]=true; ' onkeypress='if( event.keyCode == 13 ){ if(window["gf_submitting_24"]){return false;} window["gf_submitting_24"]=true; jQuery("#gform_24").trigger("submit",[true]); }'> <input type='hidden' class='gform_hidden' name='is_submit_24' value='1' /> <input type='hidden' class='gform_hidden' name='gform_submit' value='24' /> <input type='hidden' class='gform_hidden' name='gform_unique_id' value='' /> <input type='hidden' class='gform_hidden' name='state_24' value='WyJbXSIsImQ0NzI3YjdmMzZhYjMzOTI3YzY4MGJhYjMwODMyMDYwIl0=' /> <input type='hidden' class='gform_hidden' name='gform_target_page_number_24' id='gform_target_page_number_24' value='0' /> <input type='hidden' class='gform_hidden' name='gform_source_page_number_24' id='gform_source_page_number_24' value='1' /> <input type='hidden' name='gform_field_values' value='' /> </div> <p style="display: none !important;"><label>&#916;<textarea name="ak_hp_textarea" cols="45" rows="8" maxlength="100"></textarea></label><input type="hidden" id="ak_js_10" name="ak_js" value="126"/><script>document.getElementById( "ak_js_10" ).setAttribute( "value", ( new Date() ).getTime() );</script></p></form> </div>
[gravityform id="22" title="false" description="false"]
<div class='gf_browser_unknown gform_wrapper vinduwvloer_wrapper gform_legacy_markup_wrapper' id='gform_wrapper_22' ><form method='post' enctype='multipart/form-data' id='gform_22' class='vinduwvloer gform_legacy_markup' action='/en/trowel-floor-what-are-the-advantages-and-disadvantages/' > <div class='gform_body gform-body'><ul id='gform_fields_22' class='gform_fields top_label form_sublabel_below description_below'><li id="field_22_1" class="gfield optin gfield_contains_required field_sublabel_hidden_label field_description_below hidden_label gfield_visibility_visible" data-js-reload="field_22_1"><label class='gfield_label gfield_label_before_complex' >Naam<span class="gfield_required"><span class="gfield_required gfield_required_asterisk">*</span></span></label><div class='ginput_complex ginput_container no_prefix has_first_name no_middle_name no_last_name no_suffix gf_name_has_1 ginput_container_name' id='input_22_1'> <span id='input_22_1_3_container' class='name_first' > <input type='text' name='input_1.3' id='input_22_1_3' value='' aria-required='true' placeholder='Voornaam' /> <label for='input_22_1_3' class='hidden_sub_label screen-reader-text'>First</label> </span> </div></li><li id="field_22_2" class="gfield optin gfield_contains_required field_sublabel_below field_description_below hidden_label gfield_visibility_visible" data-js-reload="field_22_2"><label class='gfield_label' for='input_22_2' >E-mailadres<span class="gfield_required"><span class="gfield_required gfield_required_asterisk">*</span></span></label><div class='ginput_container ginput_container_email'> <input name='input_2' id='input_22_2' type='text' value='' class='medium' placeholder='E-mail adres' aria-required="true" aria-invalid="false" /> </div></li><li id="field_22_3" class="gfield gform_hidden field_sublabel_below field_description_below gfield_visibility_visible" data-js-reload="field_22_3"><div class='ginput_container ginput_container_text'><input name='input_3' id='input_22_3' type='hidden' class='gform_hidden' aria-invalid="false" value='https://www.him.nl/en/trowel-floor-what-are-the-advantages-and-disadvantages/' /></div></li></ul></div> <div class='gform_footer top_label'> <input type="submit" id="gform_submit_button_22" class="gform_button button btn btn-primary" value="DOWNLOAD DIRECT" onclick='if(window["gf_submitting_22"]){return false;} window["gf_submitting_22"]=true; ' onkeypress='if( event.keyCode == 13 ){ if(window["gf_submitting_22"]){return false;} window["gf_submitting_22"]=true; jQuery("#gform_22").trigger("submit",[true]); }'> <input type='hidden' class='gform_hidden' name='is_submit_22' value='1' /> <input type='hidden' class='gform_hidden' name='gform_submit' value='22' /> <input type='hidden' class='gform_hidden' name='gform_unique_id' value='' /> <input type='hidden' class='gform_hidden' name='state_22' value='WyJbXSIsImQ0NzI3YjdmMzZhYjMzOTI3YzY4MGJhYjMwODMyMDYwIl0=' /> <input type='hidden' class='gform_hidden' name='gform_target_page_number_22' id='gform_target_page_number_22' value='0' /> <input type='hidden' class='gform_hidden' name='gform_source_page_number_22' id='gform_source_page_number_22' value='1' /> <input type='hidden' name='gform_field_values' value='' /> </div> <p style="display: none !important;"><label>&#916;<textarea name="ak_hp_textarea" cols="45" rows="8" maxlength="100"></textarea></label><input type="hidden" id="ak_js_11" name="ak_js" value="213"/><script>document.getElementById( "ak_js_11" ).setAttribute( "value", ( new Date() ).getTime() );</script></p></form> </div>
[gravityform id="12" title="false" description="false"]
<div class='gf_browser_unknown gform_wrapper vinduwvloer_wrapper gform_legacy_markup_wrapper' id='gform_wrapper_12' ><form method='post' enctype='multipart/form-data' id='gform_12' class='vinduwvloer gform_legacy_markup' action='/en/trowel-floor-what-are-the-advantages-and-disadvantages/' > <div class='gform_body gform-body'><ul id='gform_fields_12' class='gform_fields top_label form_sublabel_below description_below'><li id="field_12_1" class="gfield optin gfield_contains_required field_sublabel_hidden_label field_description_below hidden_label gfield_visibility_visible" data-js-reload="field_12_1"><label class='gfield_label gfield_label_before_complex' >Naam<span class="gfield_required"><span class="gfield_required gfield_required_asterisk">*</span></span></label><div class='ginput_complex ginput_container no_prefix has_first_name no_middle_name no_last_name no_suffix gf_name_has_1 ginput_container_name' id='input_12_1'> <span id='input_12_1_3_container' class='name_first' > <input type='text' name='input_1.3' id='input_12_1_3' value='' aria-required='true' placeholder='First name' /> <label for='input_12_1_3' class='hidden_sub_label screen-reader-text'>First</label> </span> </div></li><li id="field_12_2" class="gfield optin gfield_contains_required field_sublabel_below field_description_below hidden_label gfield_visibility_visible" data-js-reload="field_12_2"><label class='gfield_label' for='input_12_2' >E-mailadres<span class="gfield_required"><span class="gfield_required gfield_required_asterisk">*</span></span></label><div class='ginput_container ginput_container_email'> <input name='input_2' id='input_12_2' type='text' value='' class='medium' placeholder='Email address' aria-required="true" aria-invalid="false" /> </div></li><li id="field_12_3" class="gfield gform_hidden field_sublabel_below field_description_below gfield_visibility_visible" data-js-reload="field_12_3"><div class='ginput_container ginput_container_text'><input name='input_3' id='input_12_3' type='hidden' class='gform_hidden' aria-invalid="false" value='https://www.him.nl/en/trowel-floor-what-are-the-advantages-and-disadvantages/' /></div></li></ul></div> <div class='gform_footer top_label'> <input type="submit" id="gform_submit_button_12" class="gform_button button btn btn-primary" value="DOWNLOAD DIRECT" onclick='if(window["gf_submitting_12"]){return false;} window["gf_submitting_12"]=true; ' onkeypress='if( event.keyCode == 13 ){ if(window["gf_submitting_12"]){return false;} window["gf_submitting_12"]=true; jQuery("#gform_12").trigger("submit",[true]); }'> <input type='hidden' class='gform_hidden' name='is_submit_12' value='1' /> <input type='hidden' class='gform_hidden' name='gform_submit' value='12' /> <input type='hidden' class='gform_hidden' name='gform_unique_id' value='' /> <input type='hidden' class='gform_hidden' name='state_12' value='WyJbXSIsImQ0NzI3YjdmMzZhYjMzOTI3YzY4MGJhYjMwODMyMDYwIl0=' /> <input type='hidden' class='gform_hidden' name='gform_target_page_number_12' id='gform_target_page_number_12' value='0' /> <input type='hidden' class='gform_hidden' name='gform_source_page_number_12' id='gform_source_page_number_12' value='1' /> <input type='hidden' name='gform_field_values' value='' /> </div> <p style="display: none !important;"><label>&#916;<textarea name="ak_hp_textarea" cols="45" rows="8" maxlength="100"></textarea></label><input type="hidden" id="ak_js_12" name="ak_js" value="28"/><script>document.getElementById( "ak_js_12" ).setAttribute( "value", ( new Date() ).getTime() );</script></p></form> </div>
[gravityform id="10" title="false" description="false"]
<div class='gf_browser_unknown gform_wrapper vinduwvloer_wrapper gform_legacy_markup_wrapper' id='gform_wrapper_10' ><form method='post' enctype='multipart/form-data' id='gform_10' class='vinduwvloer gform_legacy_markup' action='/en/trowel-floor-what-are-the-advantages-and-disadvantages/' > <div class='gform_body gform-body'><ul id='gform_fields_10' class='gform_fields top_label form_sublabel_below description_below'><li id="field_10_1" class="gfield optin gfield_contains_required field_sublabel_hidden_label field_description_below hidden_label gfield_visibility_visible" data-js-reload="field_10_1"><label class='gfield_label gfield_label_before_complex' >Naam<span class="gfield_required"><span class="gfield_required gfield_required_asterisk">*</span></span></label><div class='ginput_complex ginput_container no_prefix has_first_name no_middle_name no_last_name no_suffix gf_name_has_1 ginput_container_name' id='input_10_1'> <span id='input_10_1_3_container' class='name_first' > <input type='text' name='input_1.3' id='input_10_1_3' value='' aria-required='true' placeholder='Voornaam' /> <label for='input_10_1_3' class='hidden_sub_label screen-reader-text'>First</label> </span> </div></li><li id="field_10_2" class="gfield optin gfield_contains_required field_sublabel_below field_description_below hidden_label gfield_visibility_visible" data-js-reload="field_10_2"><label class='gfield_label' for='input_10_2' >E-mailadres<span class="gfield_required"><span class="gfield_required gfield_required_asterisk">*</span></span></label><div class='ginput_container ginput_container_email'> <input name='input_2' id='input_10_2' type='text' value='' class='medium' placeholder='E-mail adres' aria-required="true" aria-invalid="false" /> </div></li><li id="field_10_5" class="gfield gfield--width-full gfield_description gfield_contains_required field_sublabel_below field_description_below hidden_label gfield_visibility_visible" data-js-reload="field_10_5"><label class='gfield_label gfield_label_before_complex' >Toestemming<span class="gfield_required"><span class="gfield_required gfield_required_asterisk">*</span></span></label><div class='ginput_container ginput_container_checkbox'><ul class='gfield_checkbox' id='input_10_5'><li class='gchoice gchoice_10_5_1'> <input class='gfield-choice-input' name='input_5.1' type='checkbox' value='Ik ga ermee akkoord dat HIM mijn gegevens verwerkt en mij mailt' id='choice_10_5_1' /> <label for='choice_10_5_1' id='label_10_5_1'>Ik ga ermee akkoord dat HIM mijn gegevens verwerkt en mij mailt</label> </li></ul></div></li><li id="field_10_6" class="gfield gfield--width-full gfield_html gfield_html_formatted gfield_no_follows_desc field_sublabel_below field_description_below gfield_visibility_visible" data-js-reload="field_10_6"><p><br/></p></li><li id="field_10_3" class="gfield gform_hidden field_sublabel_below field_description_below gfield_visibility_visible" data-js-reload="field_10_3"><div class='ginput_container ginput_container_text'><input name='input_3' id='input_10_3' type='hidden' class='gform_hidden' aria-invalid="false" value='https://www.him.nl/en/trowel-floor-what-are-the-advantages-and-disadvantages/' /></div></li></ul></div> <div class='gform_footer top_label'> <input type="submit" id="gform_submit_button_10" class="gform_button button btn btn-primary" value="DOWNLOAD DIRECT" onclick='if(window["gf_submitting_10"]){return false;} window["gf_submitting_10"]=true; ' onkeypress='if( event.keyCode == 13 ){ if(window["gf_submitting_10"]){return false;} window["gf_submitting_10"]=true; jQuery("#gform_10").trigger("submit",[true]); }'> <input type='hidden' class='gform_hidden' name='is_submit_10' value='1' /> <input type='hidden' class='gform_hidden' name='gform_submit' value='10' /> <input type='hidden' class='gform_hidden' name='gform_unique_id' value='' /> <input type='hidden' class='gform_hidden' name='state_10' value='WyJbXSIsImQ0NzI3YjdmMzZhYjMzOTI3YzY4MGJhYjMwODMyMDYwIl0=' /> <input type='hidden' class='gform_hidden' name='gform_target_page_number_10' id='gform_target_page_number_10' value='0' /> <input type='hidden' class='gform_hidden' name='gform_source_page_number_10' id='gform_source_page_number_10' value='1' /> <input type='hidden' name='gform_field_values' value='' /> </div> <p style="display: none !important;"><label>&#916;<textarea name="ak_hp_textarea" cols="45" rows="8" maxlength="100"></textarea></label><input type="hidden" id="ak_js_13" name="ak_js" value="106"/><script>document.getElementById( "ak_js_13" ).setAttribute( "value", ( new Date() ).getTime() );</script></p></form> </div>