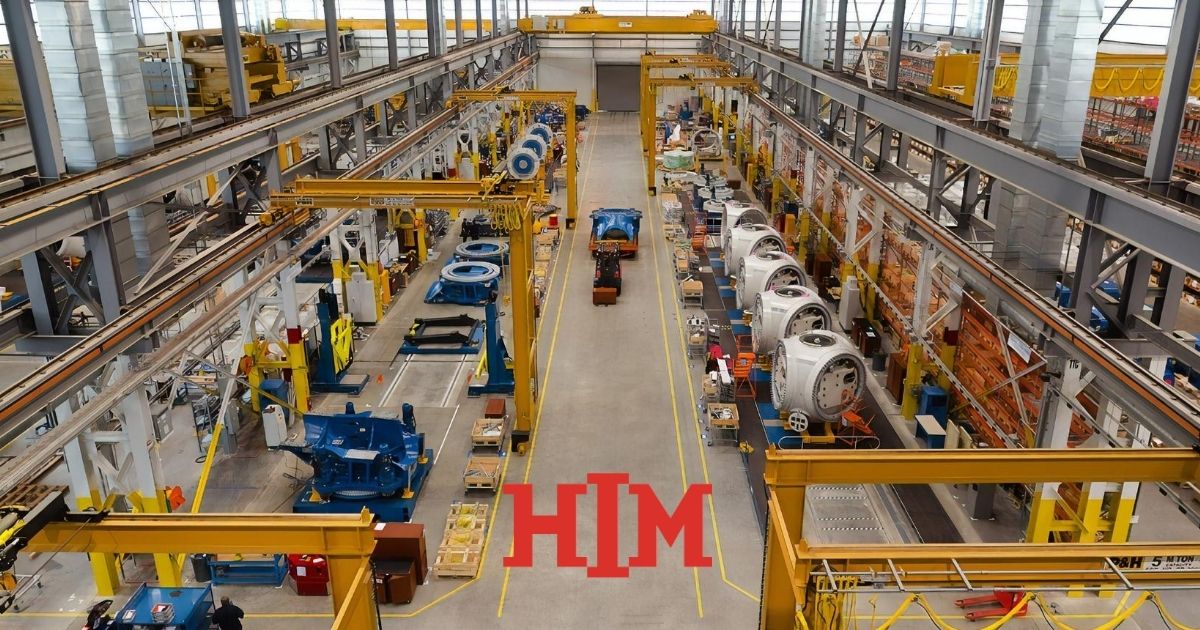 Whenever it is about safety of an industrial floor, occupational health and safety regulations must be met. An industrial floor should at least be:
Free of small bumps and potholes.
Stable surface to work on.
Easy to clean and hygienic in use.
Proficient non slip properties.
Here at HIM we are convinced that a floor should give peace of mind for the well-being of personnel. Our strong industrial flooring solutions are developed with this in mind.
Increasing the safety of industrial flooring: what are the possibilities?
Safety has many aspects. Being aware of risks and controlling these risk is key in a possible way of increasing safety.

There are 3 possible ways of increasing the safety of our flooring systems.

1. Het aanbrengen van signing. Belijningen en markeringen in industrial environments have a supporting and sometimes a warning function. The signing and marking solutions of HIM …
… give a clear visual indication of danger areas. So people/staff can maintain a safe distance from each other and also from hazardous equipment and machines;
… play a big role in leading the way to emergency exits and escape routes. So that in case of an emergency the way to safety is easily found.
2. Giving the floor non-slip properties. Floors that accumulate liquids dust or other materials can become slippery. Falling and sliding is a real possibility and a danger. To avoid such occupational injuries a non-slip finish coat is more than wanted, even necessary. Our flooring systems can be coated with a non-slip finish, but also have a levelling effect to decrease deformation on the floor. 3. Increasing the hygiene. Not every danger is visible, especially in the food sector where microbiological organism are a danger to food safety. Especially the hazardous fungi virus and bacteria. Our flooring systems meet the HACCP norm what means that…
… the floors should be in a pristine condition;
… the floors are made of impenetrable, non-absorbent and non-toxic materialvervaardigd;
… the floors should be easy to clean and disinfect.
Floorcoatings and flooring systems of high quality
For light industrial use it is usually enough to apply one or two coats of epoxy floor coatings. For heavy duty or very heavy duty we would advise epoxy flooring systems or trowel floor.
Whatever industry you are working in, you can rely (build on) on our flooring systems with the following properties and characteristics.:
Extremely tough
Resistant to water and moisture
Easy to clean
Varying degree of friction and roughness to meet your needs.
Applied with minimum impact on working hours
Your safety is our priority
Because of extensive testing in our laboratory on very divers safety risks, you never be taken by surprise.
---
Publicatiedatum: 2020-08-26
Categorie: News